So, August in Atlanta is normally a lot like sitting in a sauna, so we have made it our practice over the years to get a few days respite by traveling up to the mountains of North Carolina. For many years, that meant a small dumpy hotel in Cashiers, and lately it means taking Ace to the Mountain Falls RV Resort. As described in a previous post, Mountain Falls is an unbelievably luxurious, upscale "RV resort" (even their website says, "Don't call us an RV park") where the lots go for, no kidding, $130,000 (for resales in the "lower" area) to $250,000 for the lots under construction up on "The Ridge." That works out to $7+ million per acre. Slightly out of our price range. The owners next to us (he's retired Navy) have a lot at Mountain Falls, where they spend 5 months, and another lot in Deland, FL, where they spend the rest of year.
This year's trip, we did something new … we headed off to Gorges State Park for a half-day of hiking and waterfall viewing.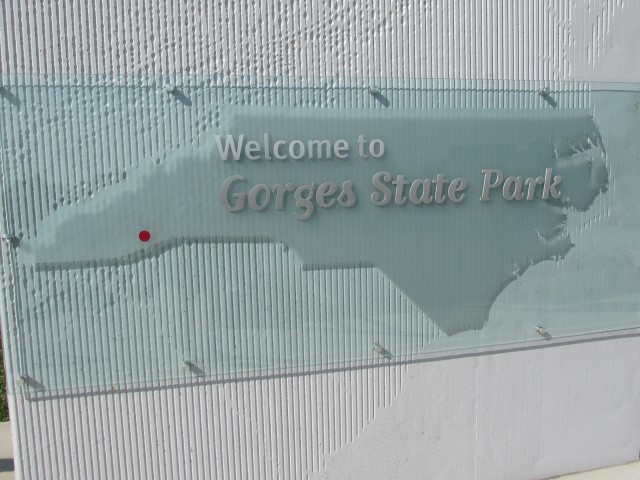 Wow. I read that the park should be called "Gorgeous State Park," and I'll second the suggestion. Getting over 90 inches of rain per year, with an elevation gain of 2000 feet in only 4 miles, the Horsepasture River presents one waterfall after another, culminating in Rainbow Falls.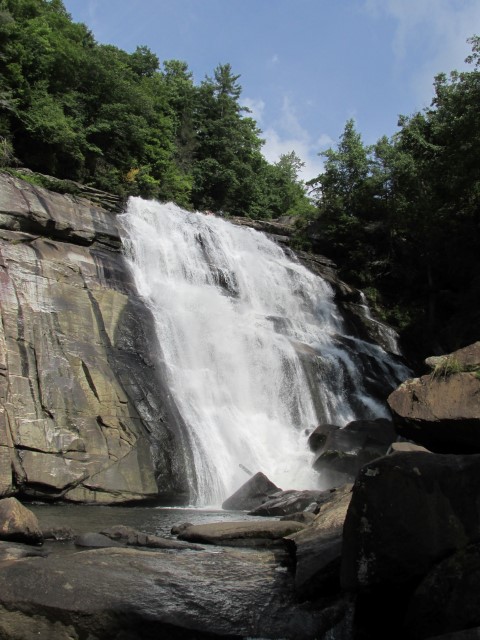 It's impossible to do justice to a waterfall with an amateur still photo, but even in this meager depiction, perhaps one can sense the beauty of this area. Or perhaps this more accurately captures my impression: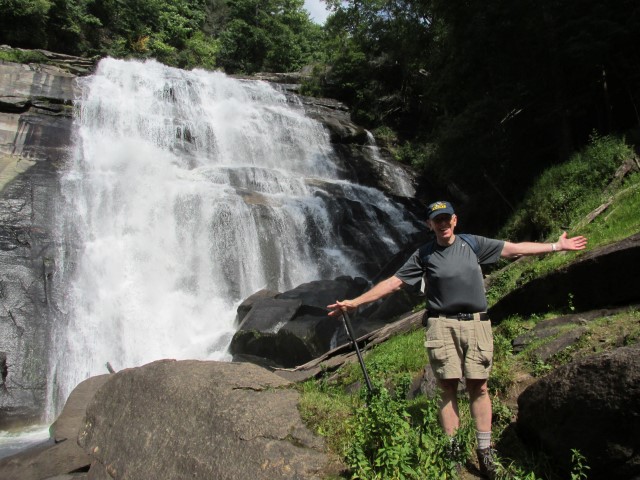 The area was fairly crowded, although not unpleasantly so, including a fair contingent of college-age young people. It's said that for everything that exists: (1) if it moves, someone will figure out a way to race it, and (2) if it doesn't move, someone will figure out a way to jump off of it. So, not surprisingly, waterfall jumping appears to be an important objective for the younger contingent.
The next day we drove up and toured the Blue Ridge Parkway, including a hike to the top of of Devil's Courthouse.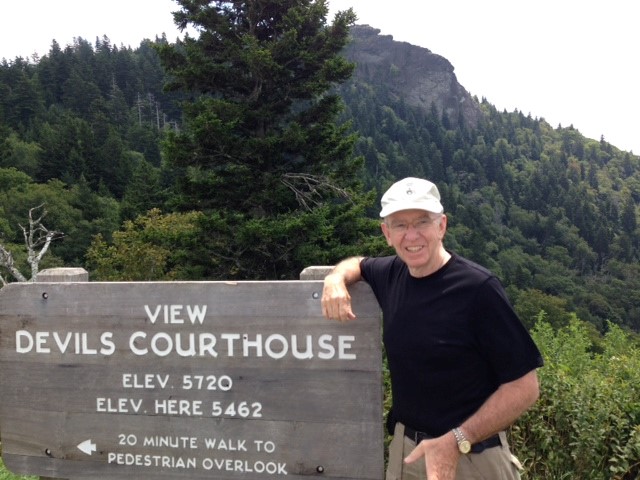 Well, 3 of us hiked. Sally the Wonder Dachshund got a ride.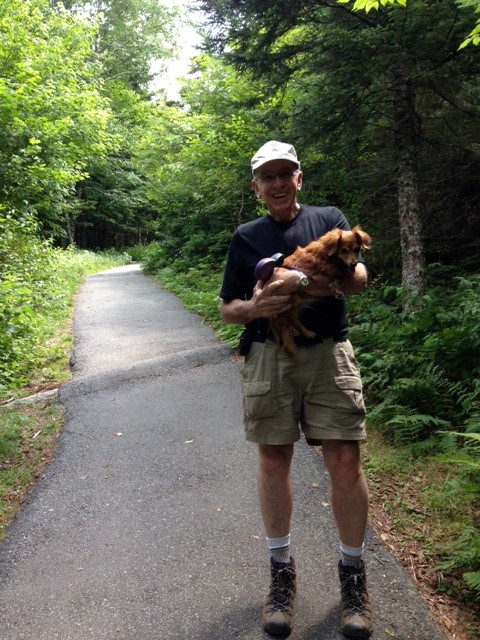 The weather over the entire trip was just as we expected: mid- to upper-70s each day, beautiful Carolina Blue skies with billowy white clouds, and a gentle breeze. We're already looking forward to next year's trip.