To us, the Florida state parks are among the best, and one of the best of those is Topsail Hill Preserve. My recollection is that the park, also known as the Gregory E. Moore RV Resort, used to be a private RV resort and somehow ended up in the hands of the state. In any event, the park is located about 15 miles east of Destin and is a jewel of a campground: beautiful paved sites, nicely separated, full hookups (including cable TV), great location on the beach, close to lots of attractions, and so on. It's hard to imagine doing much better East of the Mississippi. Click here for our review.
Saturday, 26 January
For this trip, we caravanned with our good friends, Rick and Mary Horder, and had adjacent sites near the back of the campground.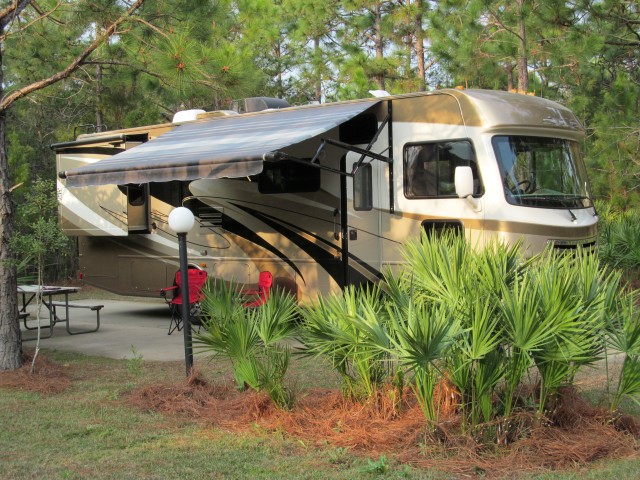 ACE at Site 134.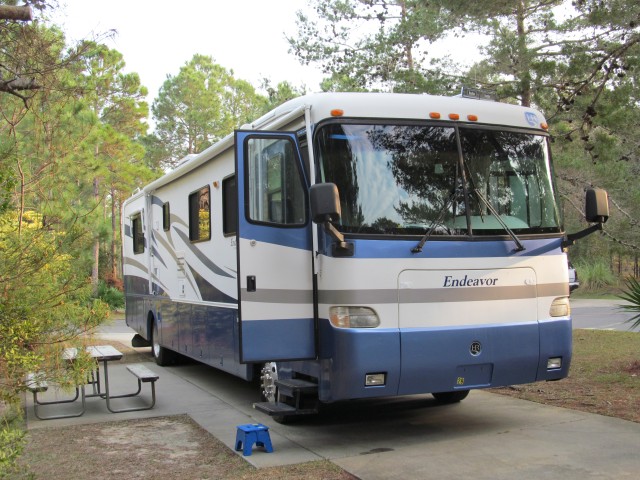 The Horder's 40-foot Holiday Rambler at Site 136.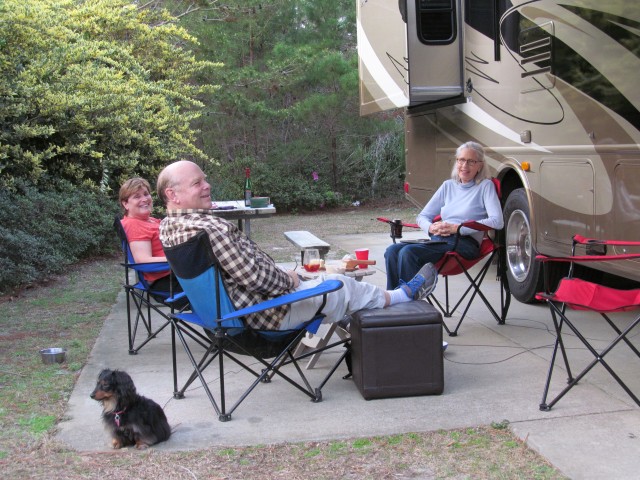 Cocktails before heading over to Dewey's in Destin for dinner. (How's that for alliteration?)
Sunday, 27 January
When we were last here in November 2004, it was shortly after Hurricane Ivan. We had planned to visit Fort Pickens on the Gulf Islands National Seashore, but as you can see from the photos below, Ivan went directly over the island and Fort Pickens, well, was inaccessible except to scuba divers.
The amount of devastation was stunning. Buildings were lifted off their foundations and moved tens of feet toward the mainland, the road was obliterated, and I can't even imagine what water damage must have occurred to the infrastructure. But now, a mere 8 years later, the facility is open and, except for the trees shorn off about 15 feet up, I could see no evidence of hurricane damage.
28 January
We spent only a little time at the beach (in this case, some no-name Okaloosa County public beach down the road from Topsail Hill):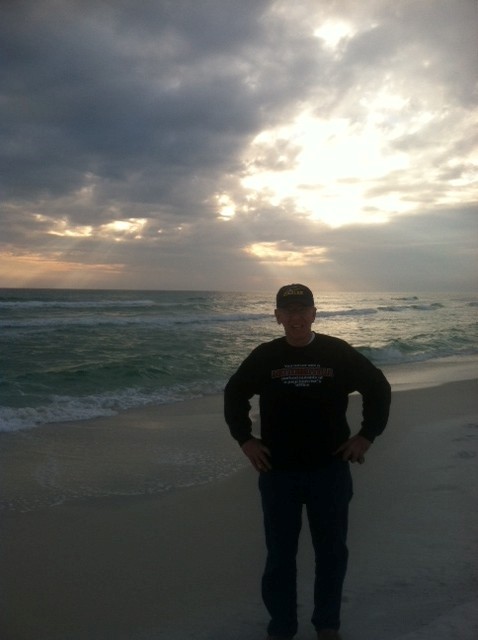 Wendy resolved to have seafood every night while we were in Florida, which was perfect for the Horders, so we ate out for the first couple nights. But Monday night we stopped by Blaylock's in Destin, picked up some shrimp and crab, and cooked out.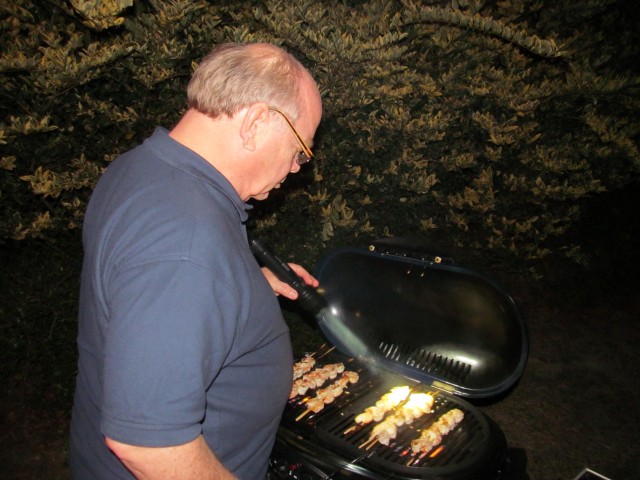 Shrimp on the barbie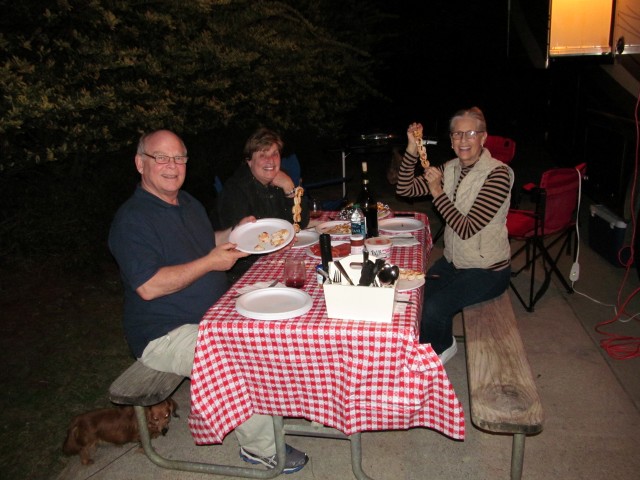 Seafood dinner under the stars (except (1) it was cloudy and (2) we were actually under the awning).
The photo album for the trip can be found here.
Statistics for the trip:
Total miles: 522 miles
Camping expenses (3 nights): $126.00
Average mileage: 7.79 (pulling the toad)
Next planned trip: Disney Fort Wilderness at the end of February.