At times it seemed like it would never happen. And we kept encountering delays and complications. And a watched pot never boils. And a rolling stone is worth two in the bush. Whatever. It's finally here. In a couple hours we leave for Florida for a one-month-plus meandering trip, the first chapter in our retirement ambition to tour around and see as much as we can of this beautiful country.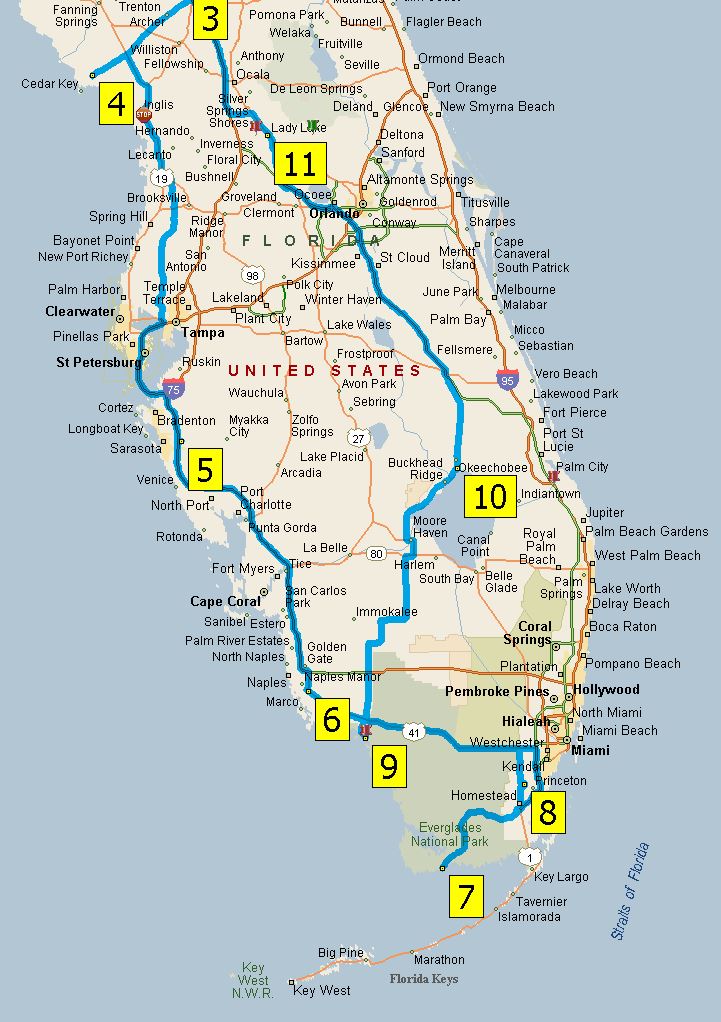 The itinerary is: Cedar Key (4 days), Sarasota (3 days), Naples (for a week), Everglades (3 days in the park itself at Flamingo), then 5 days over on the Miami side, Chokoloskee Island (for a week), Okeechobee (for a couple days), and then a quick stop north of Orlando to see friends at The Villages. The trip is WAY heavy on way-too-expensive "resort" style RV parks, but such appears to be the nature of snowbirding in Florida during the peak of the season.
On our honeymoon, back in 1972, as we traveled around the country staying in campgrounds (and sleeping in our little rubber-coated canvas tent that we bought with S&H Green Stamps), we resolved that, someday, somehow, "we'll do this again …" Nearly 44 years later, "someday" is finally here.
Time to go pack up! Further posts will follow…