As noted in a prior post, a couple years ago Son #2 entered the RV community, following in the family tradition with a pop-up camper. Since then, he's made several trips with his family and has even started his own blog: kazathon.com.
He's following the tradition in a different way as well. For everyone in our family, one of the highlights of our RVing history was a 6-week trip around the country in 1988, ending up in Yellowstone and Grand Tetons. (That trip is described in the Wendy & Skip page.)
It would be hard to duplicate that kind of a trip nowadays, but Robert is coming close. He finds himself moving from Leavenworth (Kansas) to Fort Lewis (near Tacoma, Washington), and in making that "permanent change of station," he is taking the opportunity to camp cross-country in a rough northerner-and-shorter version of our 1988 trip. His PCS trip basically takes him from Leavenworth, to Badlands NP, Mt. Rushmore, Devil's Tower, Little Bighorn, and then to Yellowstone for three days before making the final run to Washington. A few pictures of the trip are here.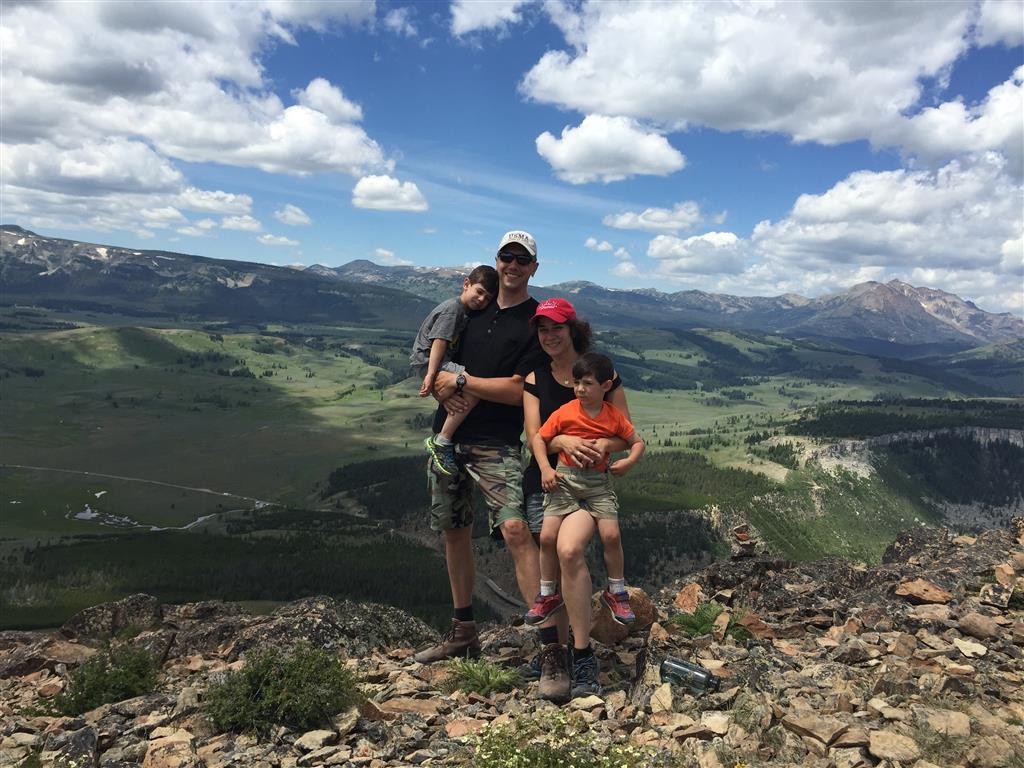 A military move is normally just a slow-motion catastrophe. In terms of one's furnishings, the expression is "Four moves equals one house fire." But leave it to these guys to take a dreaded PCS and convert it to something where "PCS" stands for "playing, camping, and sightseeing"!
On edit: the trip is now concluded. As Robert said, "The plan didn't survive the first contact." Read about the trip here: http://kazathon.com/2015/07/05/our-2015-big-summer-trip/.