I was just reading a post by some poor guy who lamented that he's been camping and RV'ing for 45 years, and his family just told him that they've had it–they're done with RV'ing. Fini. Kaput. What should I do, he asked? The consensus response seemed to be, "Tell them you'll miss them…"
We're on the other end of the spectrum. After camping and RV'ing for 43 years (as described on the Wendy & Skip page), we're just getting started! With the wind-down in my career now in sight, we're focused on doing those trips that will define our post-retirement time together.  Some of the plans were working up:
1. Winter in Florida. After this year's Florida trip got bollixed up with a series of improbable failures, we're ready to try again. This time it'll be down the west coast, hang around Naples and the Everglades (bucket list) for a while, and then back.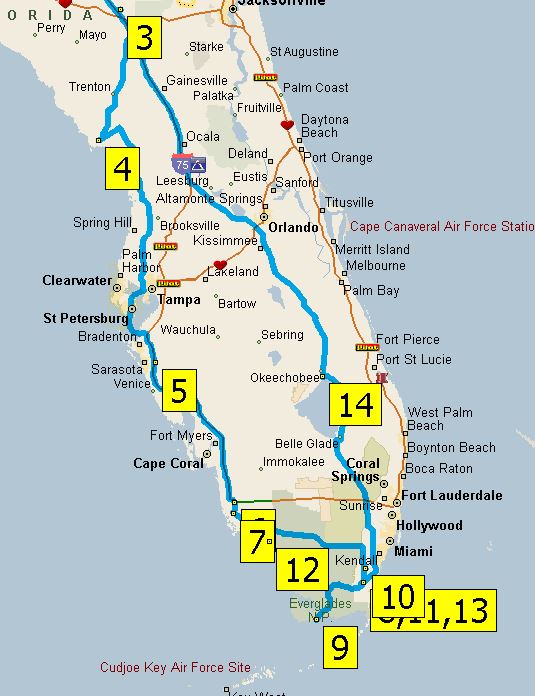 2. Summer in the National Parks. After heading out to Rocky Mountain National Park (I've never been there) and visiting friends in Boulder, it'll be Grand Tetons NP, Yellowstone NP, Glacier NP, Little Big Horn, Devil's Tower, Mt. Rushmore, and Badlands. There's even a potential detour out to Mt. Rainier NP to link up with Son #2 if he can get away from Joint Base Lewis McChord for a while.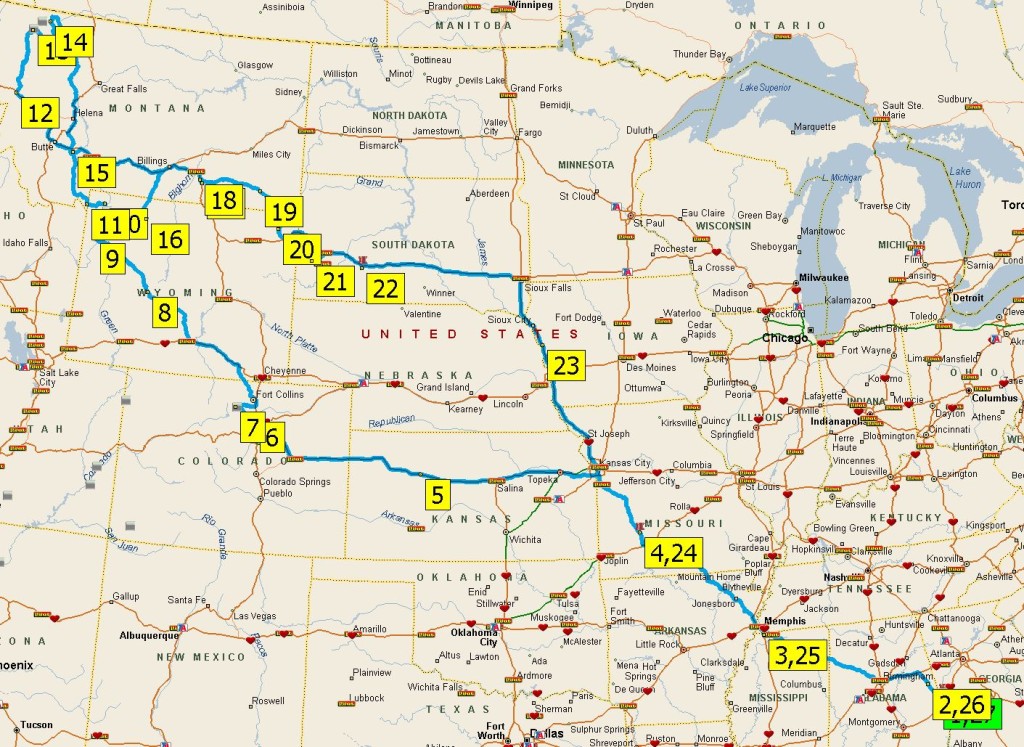 3. Winter out west. This one is still pretty iffy, but we have tour reservations for the 2017 Rose Parade, so we figure that, as long as we're in the area, we might as well spend Christmas up in Washington visiting Son #2, and then do February in Tucson (or other areas of Arizona). I know, I know … most people might differ as to whether Los Angeles is "in the area" of Tacoma (it's like 1100 miles), and 3 to 4 months on the road might be a bit much even for the likes of us. We'll see…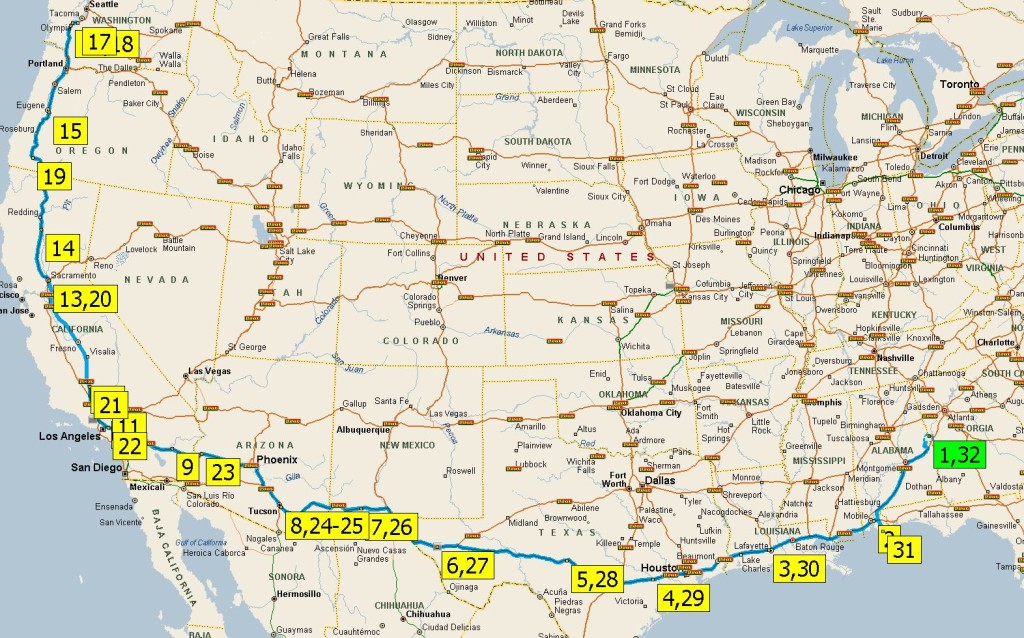 And there are others in the works: a trip to the Upper Peninsula of Michigan, with a stop at AirVenture in Oshkosh (another bucket list item); Maine and Acadia NP; New Orleans and the D-Day Museum; South Texas and Big Bend NP; along with continuing annual trips in the summer to the Appalachian mountains and in the winter to warmer climes.
There are lots of contingencies in all this, but we have every intention of getting started as soon as possible and doing as much as we can in the time that we have. It's a fact of life that we all think there will always be more time, and sometime there isn't more time. Time's up. And there's lots we want to do before the giant gong in the sky goes off.