It is said that Walt Disney World is a land of adventures. Adventures, indeed. Consider, in particular, the adventure experienced by grandson number 2: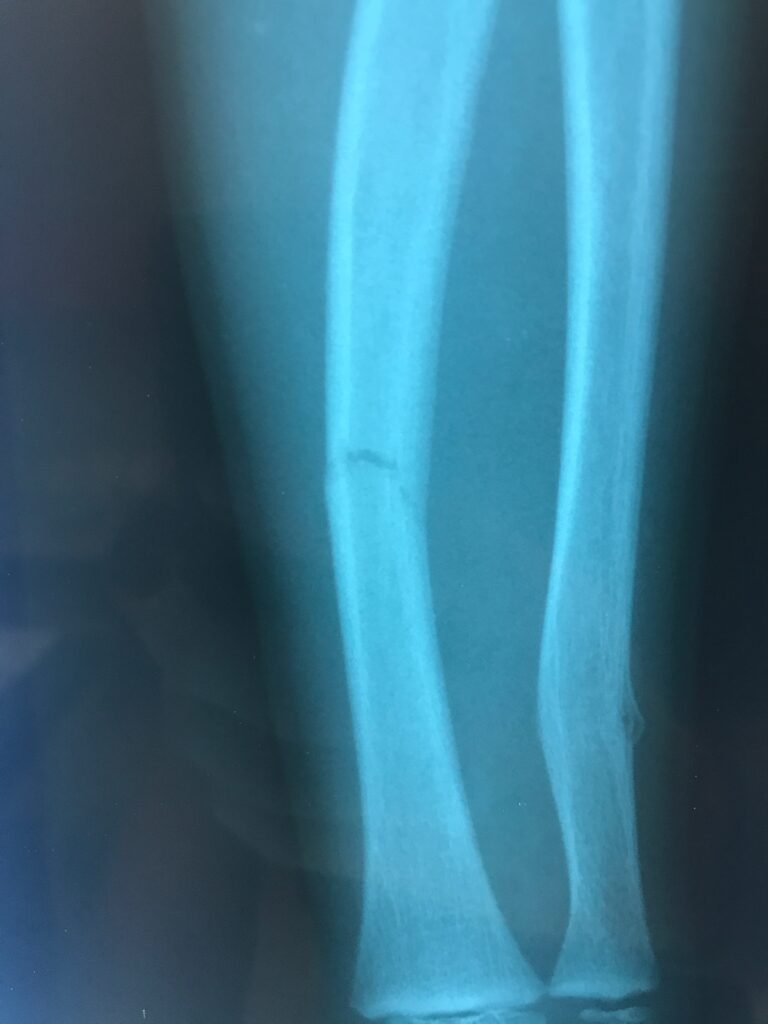 The course that led to this particular adventure began in the ordinary way. The first night we did the campfire sing-along and marshmallow roast.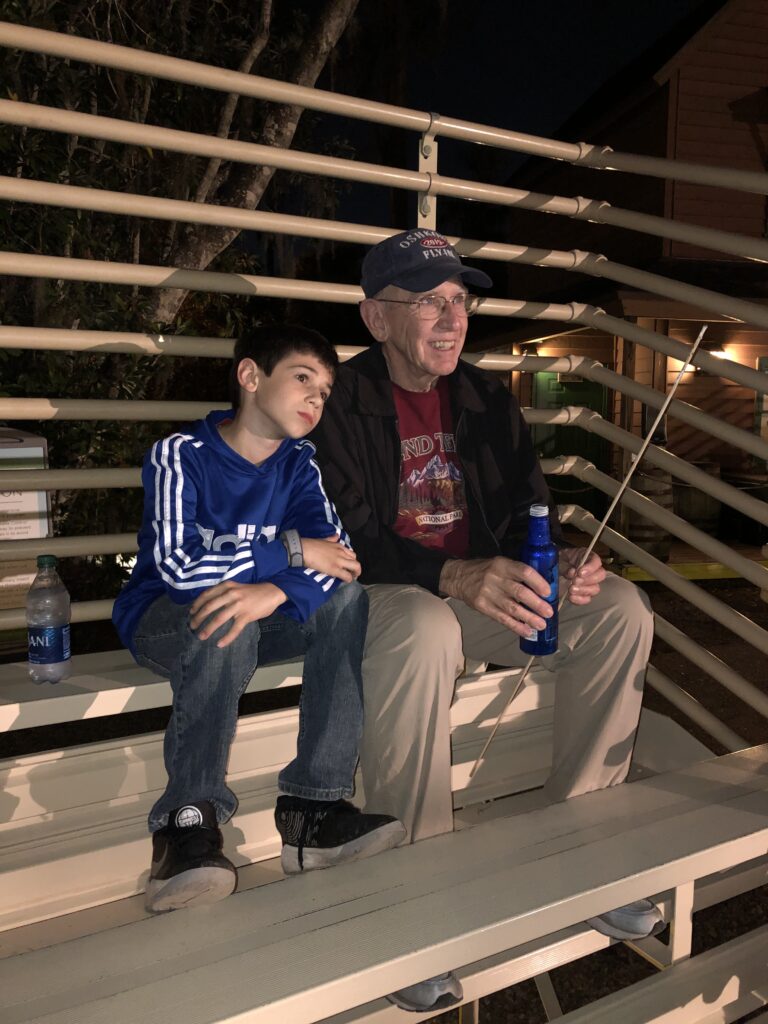 By 6:45 am the next day we were at the Ft. Wilderness dock for the boat ride to the Contemporary Resort, then the monorail over to the Magic Kingdom, then a morning of racing from place to place, doing the usual stuff, except that Chris was the only boy interested in Space Mountain.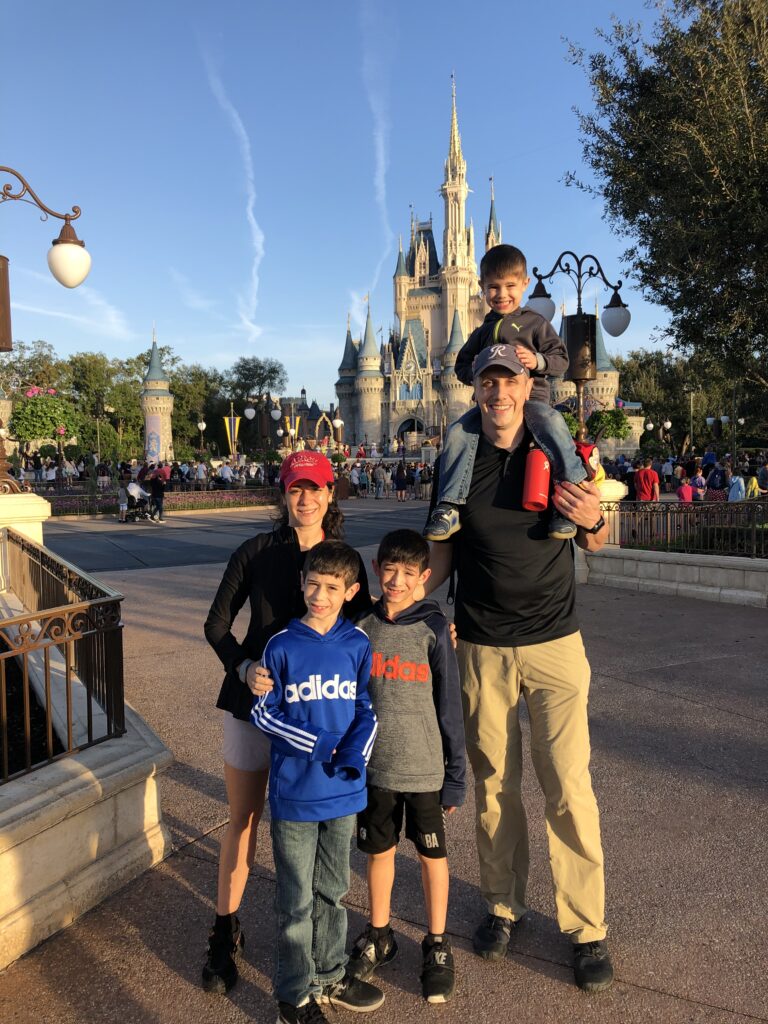 Eventually it was lunch, then back to the campground for a brief respite, with a plan to return later for more rides, then the fireworks show, and then to drag three depleted boys back to the campers.
But during the interlude back at the campground, we decided on an excursion to the nearby playground, which turned into some kind of a game wherein, for reasons only little boys can imagine, there was "hot lava" only on the highest parts of the play equipment, and escaping the lava required one to climb up to and then jump from the top or, in Chris's rendition of that maneuver, jump from the top and then cushion the fall by landing squarely on an arm.
So, after a lengthy "is-it-broken-or-not" discussion among the grownups, all the time with Chris crying and insisting, correctly as it turns out, "I'm telling you my stupid arm is broken!", Robert took the little guy to the emergency room and the rest of us did what all sympathetic family members would do under such circumstances, which is to say, we went back to the Magic Kingdom.
The untoward turn of events created something of a crimp in the plans, but (except for Chris, of course) not as much of a crimp as one might think. The remaining five of us still had a great time at the Magic Kingdom, culminating in the most amazing fireworks show that the world has ever seen.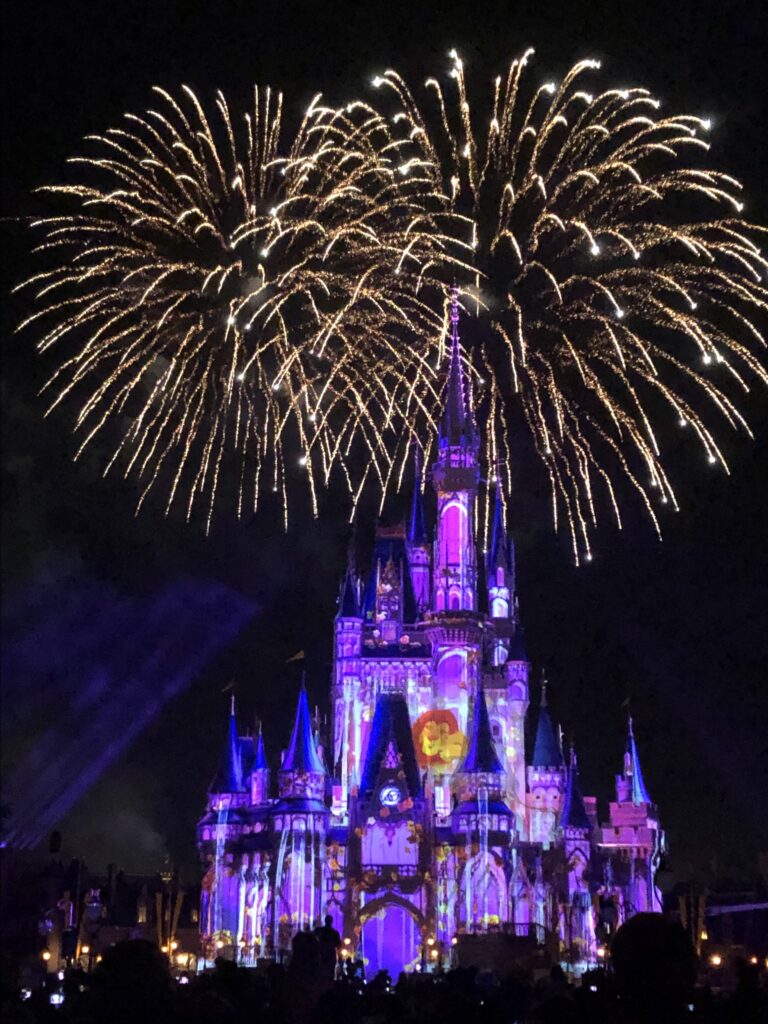 The next day was scheduled to be one hanging around the campground anyway, and even for a little boy with a broken arm there's no shortage of things to do.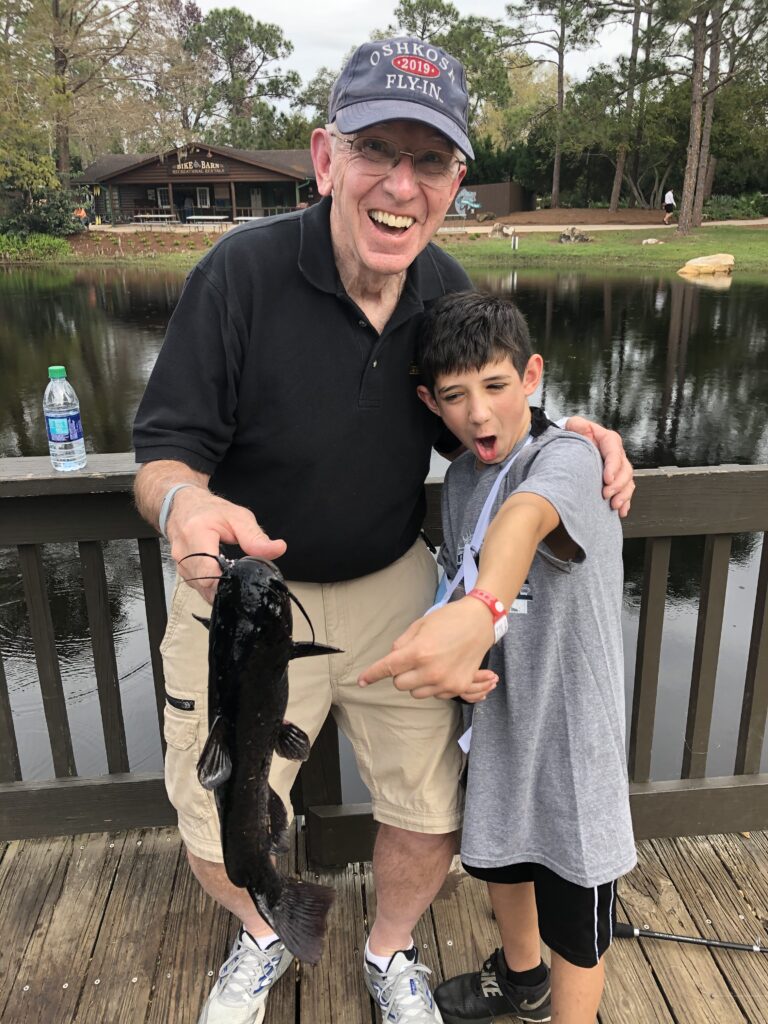 All things considered, it was another wonderful trip to Walt Disney World. As before, I'm amazed at how Disney, whatever it does, does it to a degree of perfection that one never sees anywhere else in our modern world of mediocrity. And, also as before, when I hear the carping of cynics who say that Disney is too commercialized, too artificial, too expensive, too American, or too whatever, I'm just glad that no such sentiments occur in this family. For all of us, Disney really is a magical place and, as was remarked to me by a visitor once before, "I guess if you're not happy at Disney World, there aren't a lot of places you'll ever be happy."