This year, for a variety of reasons, we found ourselves without plans for Thanksgiving. So, we ended up footloose and free to do whatever struck our fancy. But because we are who we are, our "fancy" isn't all that fancy. In fact, it's kinda odd. So, for Thanksgiving, seeing as how we were pretty much open, and seeing as how we have a brand-new RV, and seeing as how we thought it would be "funny" to do Thanksgiving in a camper, we decided to take our new camper on the road do Thanksgiving in a brand new way.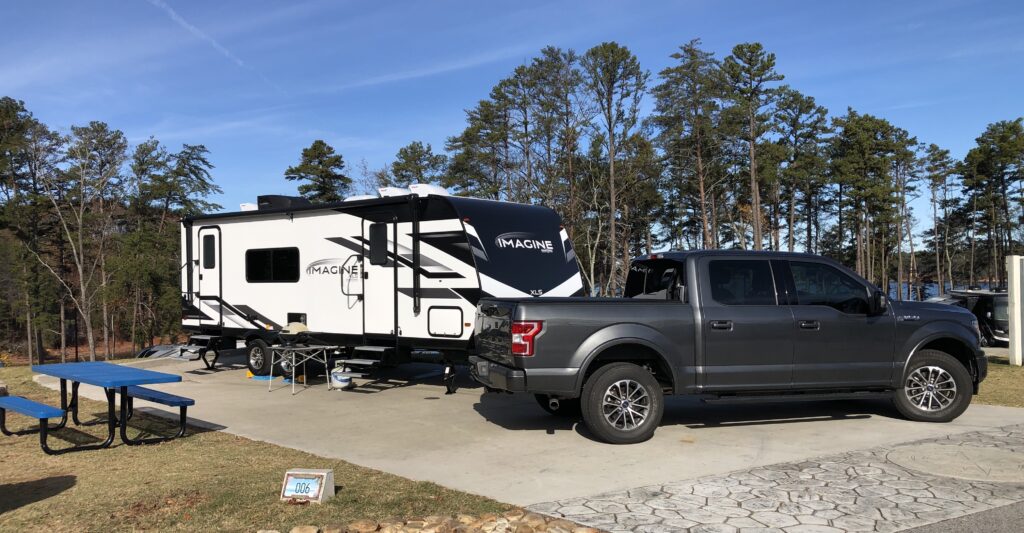 The challenge, of course, is that it's still Thanksgiving, which means there's an obligatory set of activities that can't be neglected just because we're in a camper. So, the next part of "funny" meant figuring out various ways to do the entirety of our Thanksgiving festivities in a small recreational vehicle. In lesser hands, that would be a problem …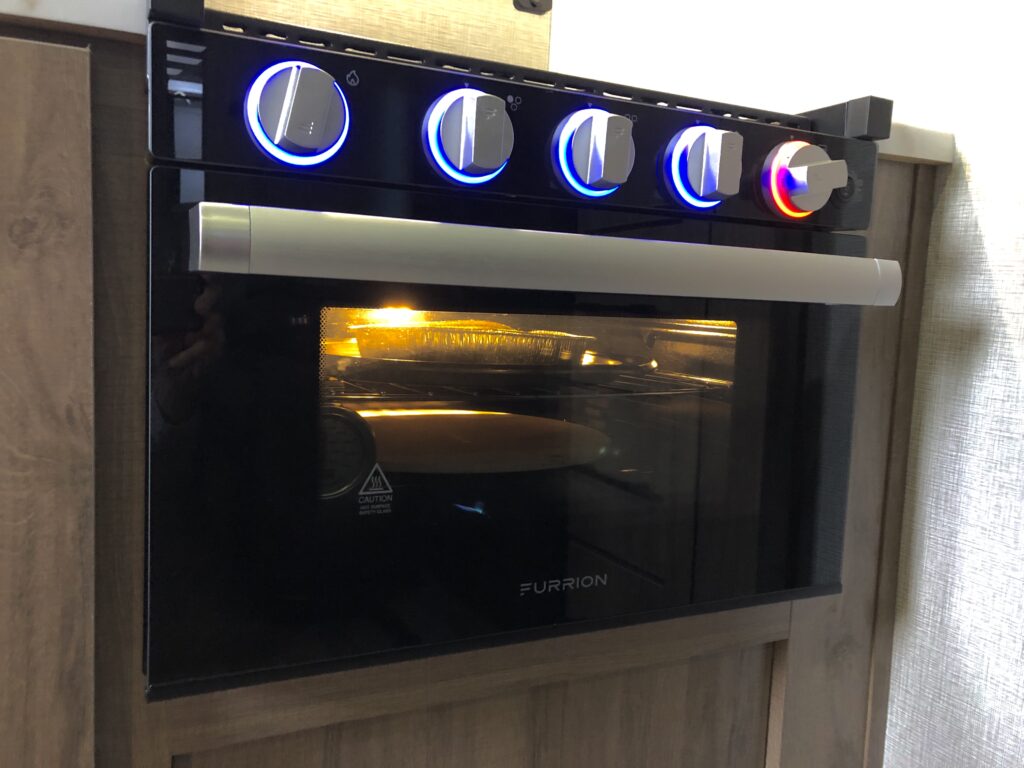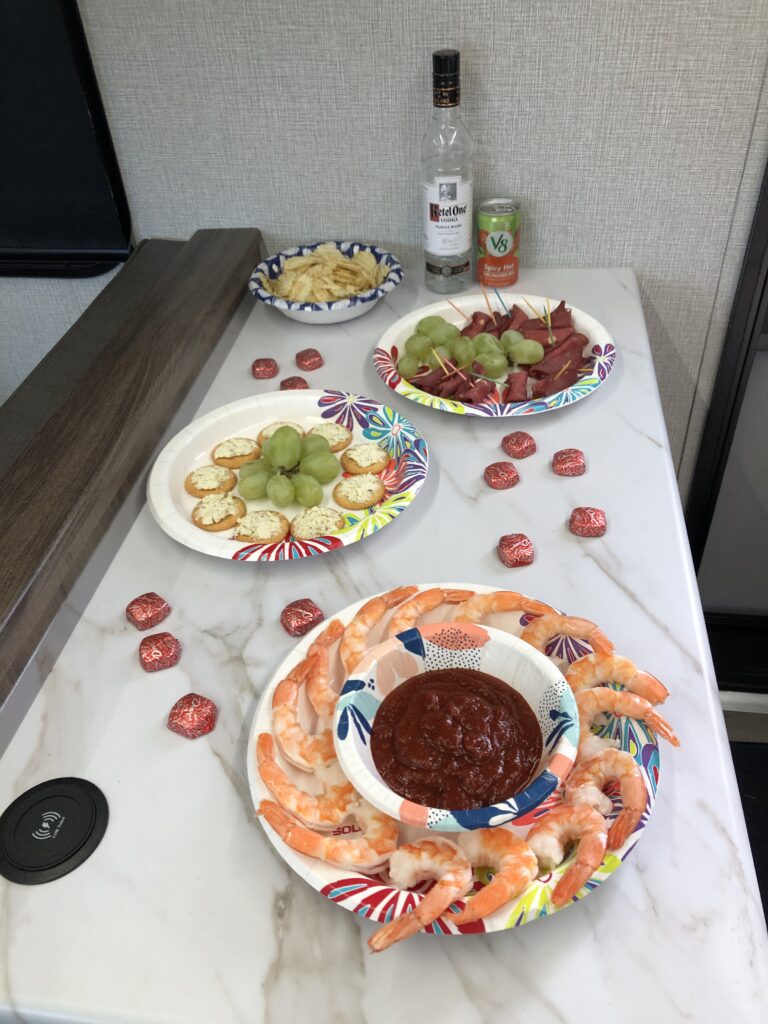 That part was easy. The hard part was a dinner: How to do turkey, stuffing, cranberry sauce, etc. etc. etc., which really was beyond what we could do in a camper? What to do, what to do? And how to make it "funny"? Hmmm … Then it hit us: Cracker Barrel, the ultimate in Southern cuisine and, as it turns out, they were open and doing a Thanksgiving special dinner!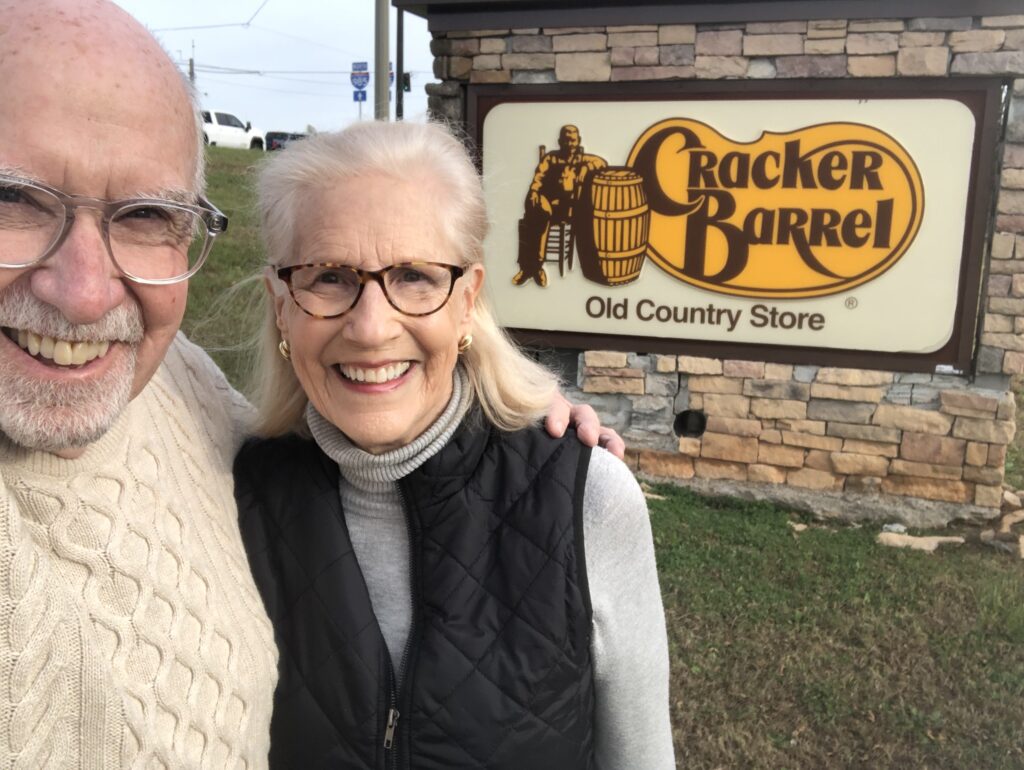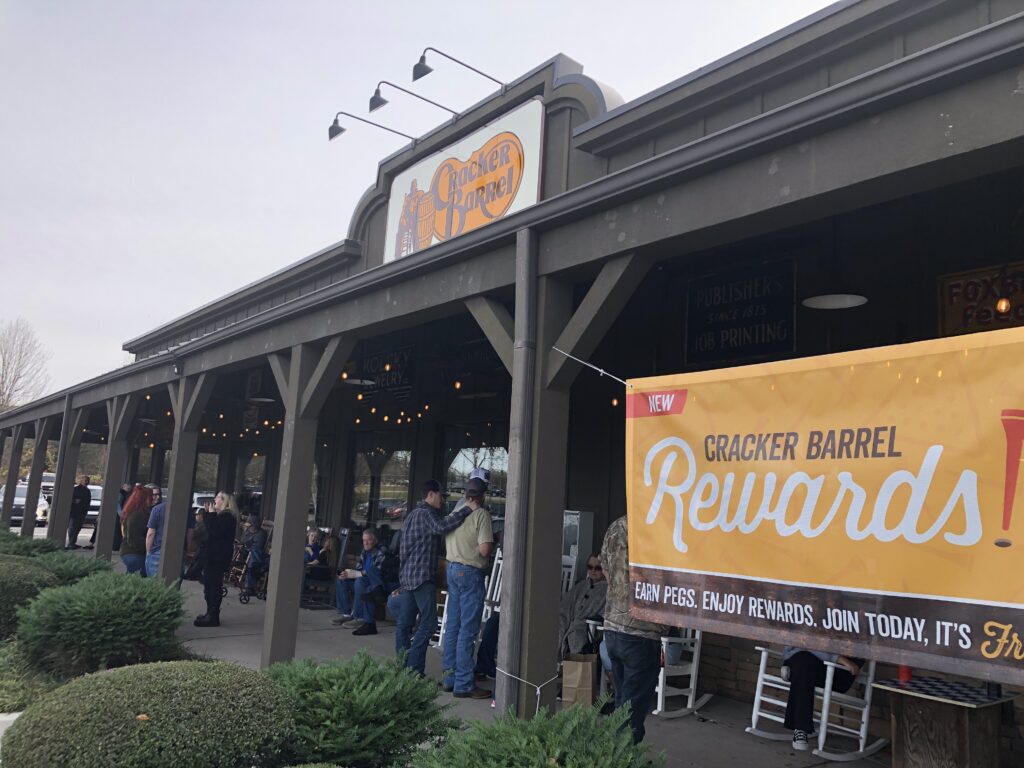 As it turns out, though, we weren't the only ones with the same idea. In fact, the place was jammed. Like Mumbai jammed. There was a 90 minute wait to be seated. And even the country store was packed, which would have made it hard to buy various Southern novelties if we wanted to, which we didn't. So we waited…
But funny things come to those who wait. And eventually we got seated, and the meal was GREAT! (Well, "great" in a Cracker Barrel sort of way. But memorable nonetheless.)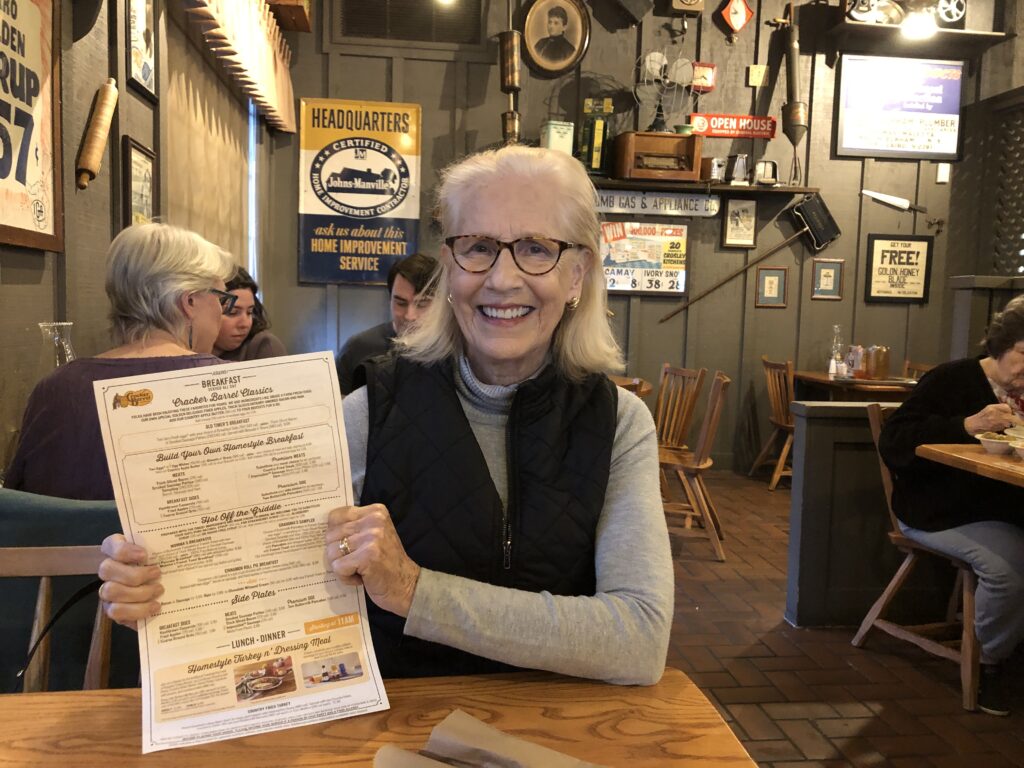 A Southern-style Thanksgiving, with all the fixin's, and even with wine. Sort of. It was canned Italian wine, of the "Roscato" family, fresh out of the refrigerator and ice cold. Go figure.
Friday it was more football. And then dinner at a local Mexican restaurant because, well, Mexican food is another great Thanksgiving tradition. In Mexico, at least.
So, chalk one up to another page in the family book of memories. And the challenge now is, how can we possibly top that?