As noted previously, one of our favorite state parks is F.D. Roosevelt State Park, located near Callaway Gardens. Since it was time to take ACE out for exercise, and since Roosevelt State Park is only 22 miles away from where ACE lives, off we go. Surprisingly, even though it's August in middle Georgia, which normally would be a combination of phrases invoking the same appeal as phrases like "hot poker" plus "left eyeball," the weather was actually cool and clear and the three days we spent there completely refreshing.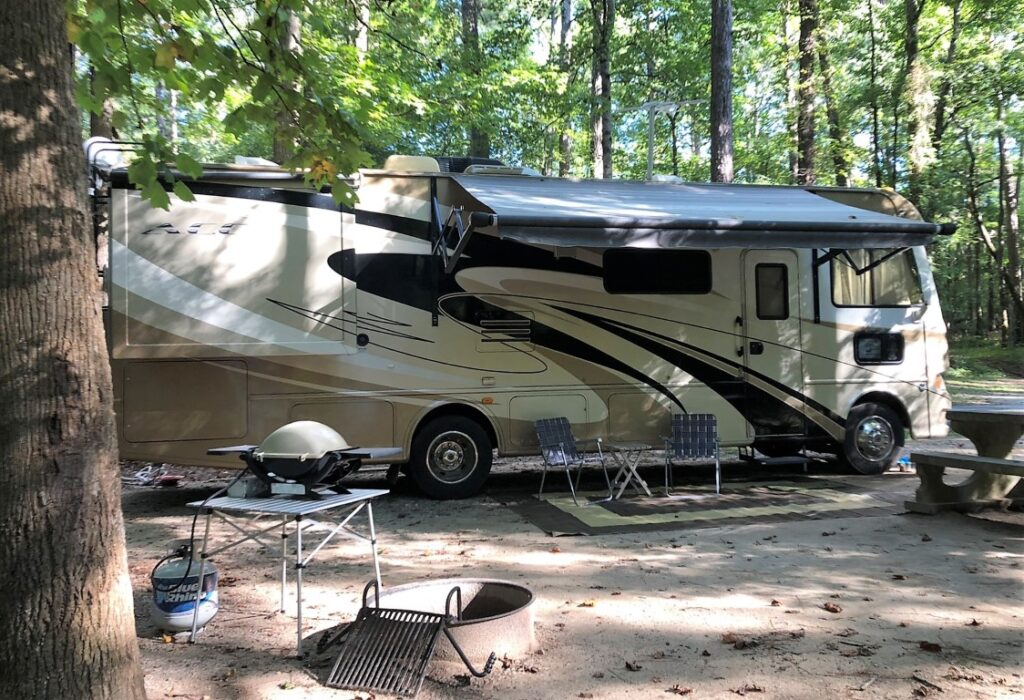 This time, though, besides enjoying the park, hiking through the woods, and touring along the ridge of Pine Mountain, we took an afternoon to visit Roosevelt's "Little White House," a place that we had not seen in several decades. Roosevelt built the Little White House in 1932 while governor of New York, since it was close to Warm Springs, famous for its 88-degree, mineral-laden spring water, which Roosevelt sought out seeking a cure (or at least relief) for polio. It was at the Little White House in 1945, while posing for a portrait, that FDR suffered a cerebral hemorrhage and died a short while later. This modest little cottage has been carefully preserved very much as FDR left it, and a museum on the grounds provides many exhibits, including FDR's 1938 Ford convertible with hand controls, along with a short film describing Roosevelt's life and presidency.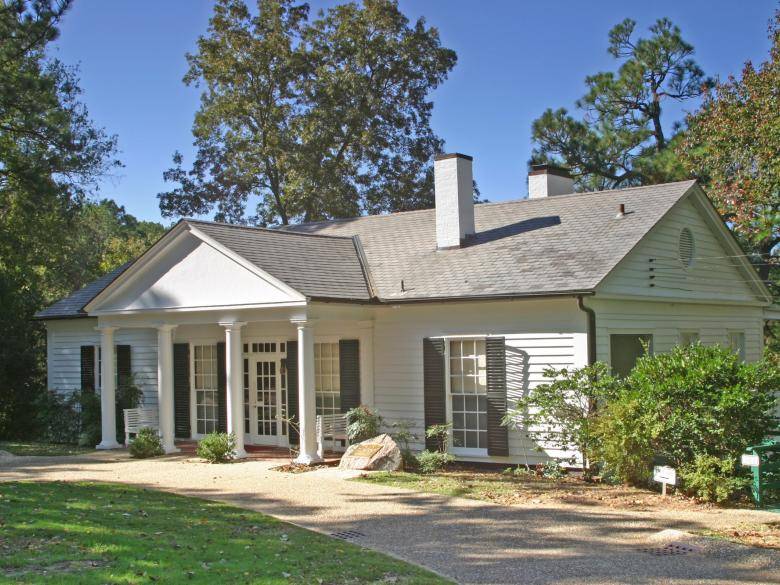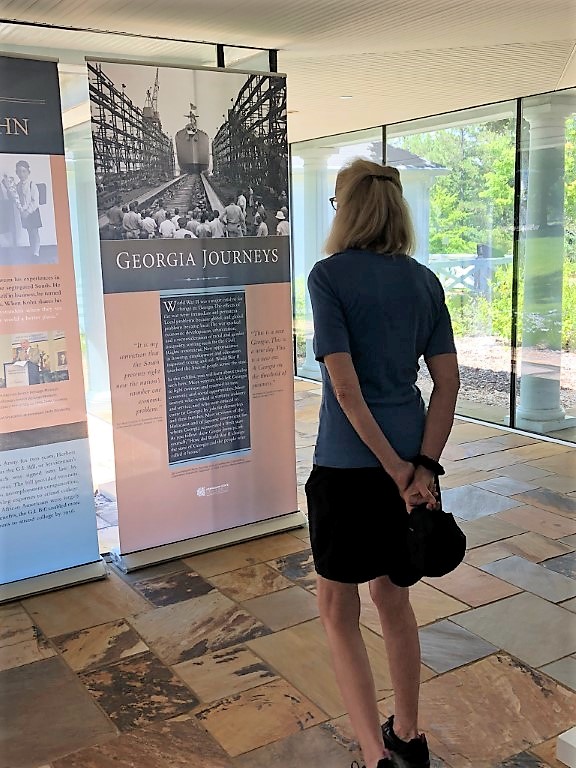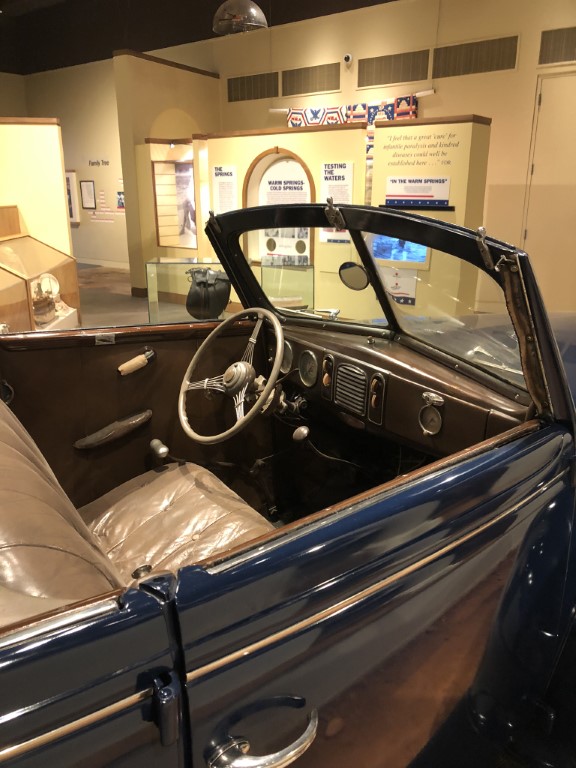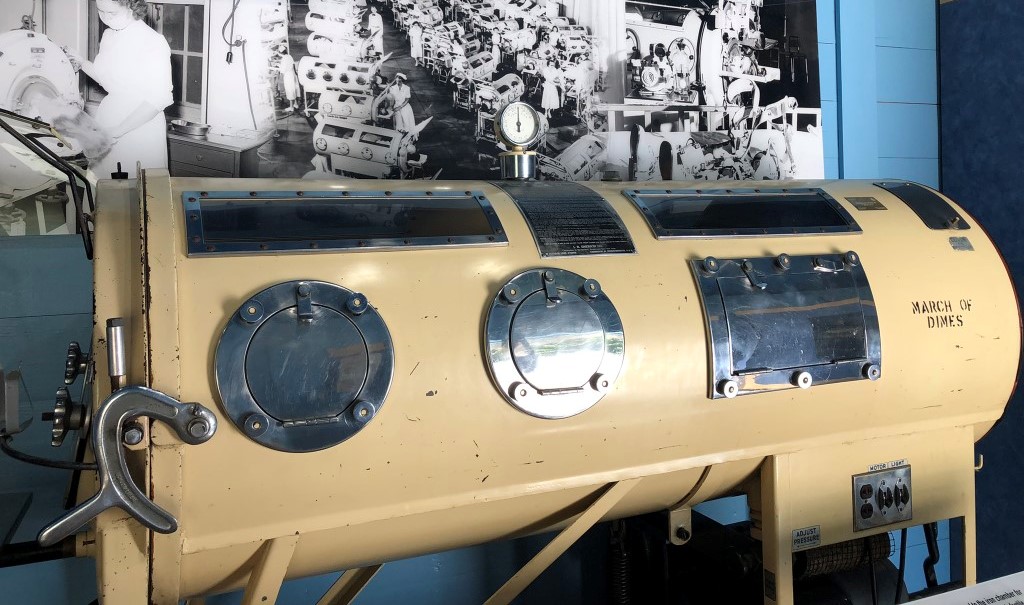 In nearby Warm Springs, one can visit the pools where Roosevelt, and other victims of polio, went to find some relief from that terrible affliction. Inside the exhibit there is on old "iron lung," a mechanical device used to compress and expand someone's torso, thereby forcing the lungs to pump air in and out of the body. There were often hundreds of people in iron lungs at clinics, and many of them spent years in such devices.
But the FDR museum tells another, fascinating story. It was largely through the long times that Roosevelt spent at the Little White House, and through his association with the farmers and workers of Georgia, that he settled upon most of the philosophy of the New Deal. In a book I recently read, Reagan: The Life, H.W. Brand made the point that in recent history there have only been two presidents that actually matter: Roosevelt, as the author of the welfare state, and Reagan, as the author of the conservative revolution–the two presidents who capture the poles of "government is the solution" versus "government is the problem." And much of the course of modern America, including the current degree of polarization and animosity, reflects the collision of these two opposing philosophies.
All of which makes it hard for me to find a place in my brain for Roosevelt. On the one hand, he faced the most daunting combination of circumstances one can imagine: a global economic depression, a climate change disaster, and a world war against abject evil. What could anyone do under such circumstances but muster every means and resource available to the government and make everyone and everything, in essence, instruments of the state?
But on the other hand, he is the founding father of the welfare state, the man who put the country on the road to serfdom. As mentioned in the previous post, the prevailing ethic when Roosevelt took office was that it is morally wrong and personally degrading for an able-bodied man to take money he did not earn. That ethic is obviously long-gone now, and one must wonder whether the acceptability of living on the dole, indeed the prevailing norm that there is a right to live off of the hard work of others, can be traced back to Roosevelt himself.
I guess none of this is new. Recall the Jews wandering in the desert saying, "We hate it here. We want to go back to Egypt where we had food, and shelter, and free health care," to which Moses replied, "What? What are talking about? You were slaves in Egypt. What are you going to do, put yourself in slavery for a bowl of soup?" To which the answer was, "Heck yes!" And so it goes.