Seems like it wasn't that many years ago that little Sally went off to that great chipmunk-chasing grounds in the sky. Now little Sabrina has gone off to join her sister. It was just one of those things where Sabrina kept heading downhill, until all she did was pace around, pant, and sleep. And eat treats. Lots of 'em. It was hard to know what was going on inside her brain, such as it was, because she had no affects. But we began to worry that she was actually in pain and miserable. So, all things considered, it was time to say good-bye.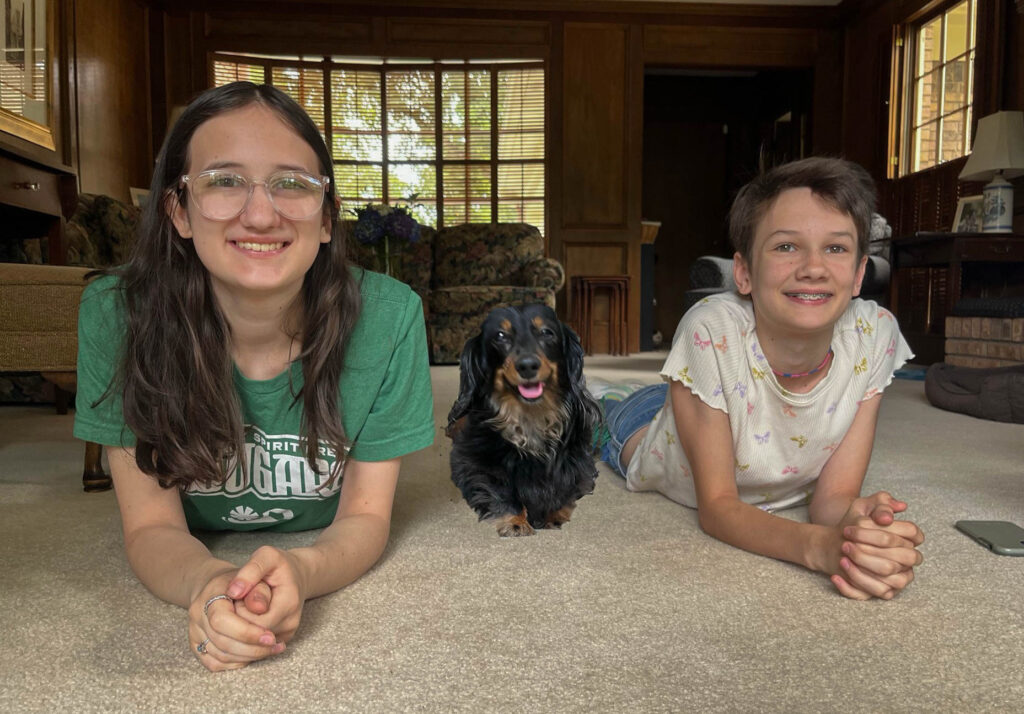 (The girls came by to say good-bye to Sabrina, which turned out to be reminiscent of a picture of them with Sally a few years ago.)
As it turns out, we had a scheduled trip back to F.D. Roosevelt State Park, so we had a couple days to adjust to a new normal without that stinkin' little rascal. And the days were perfect. Cool, slight breeze, beautiful park, a wonderful 3.2-mile trail along Mountain Creek, and nothing to do but enjoy being outside.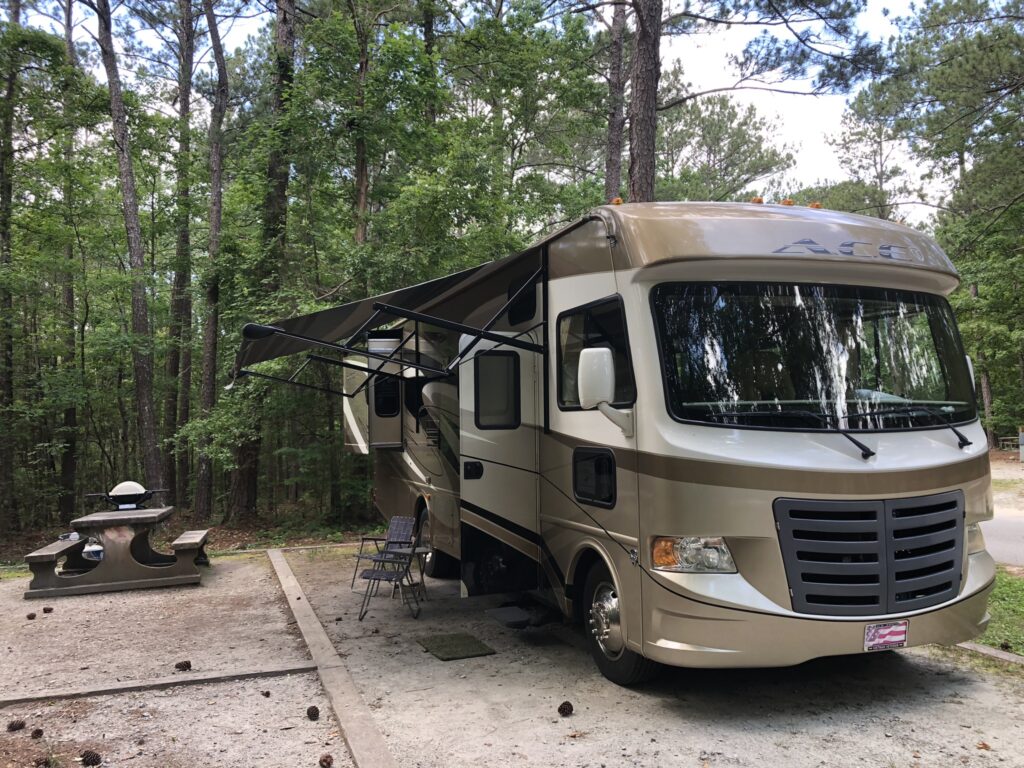 (Set up at camp site #520. Typical of FD Roosevelt State Park — beautiful site, nicely secluded, and perfect for sitting outside, enjoying the peace and quiet of the park.)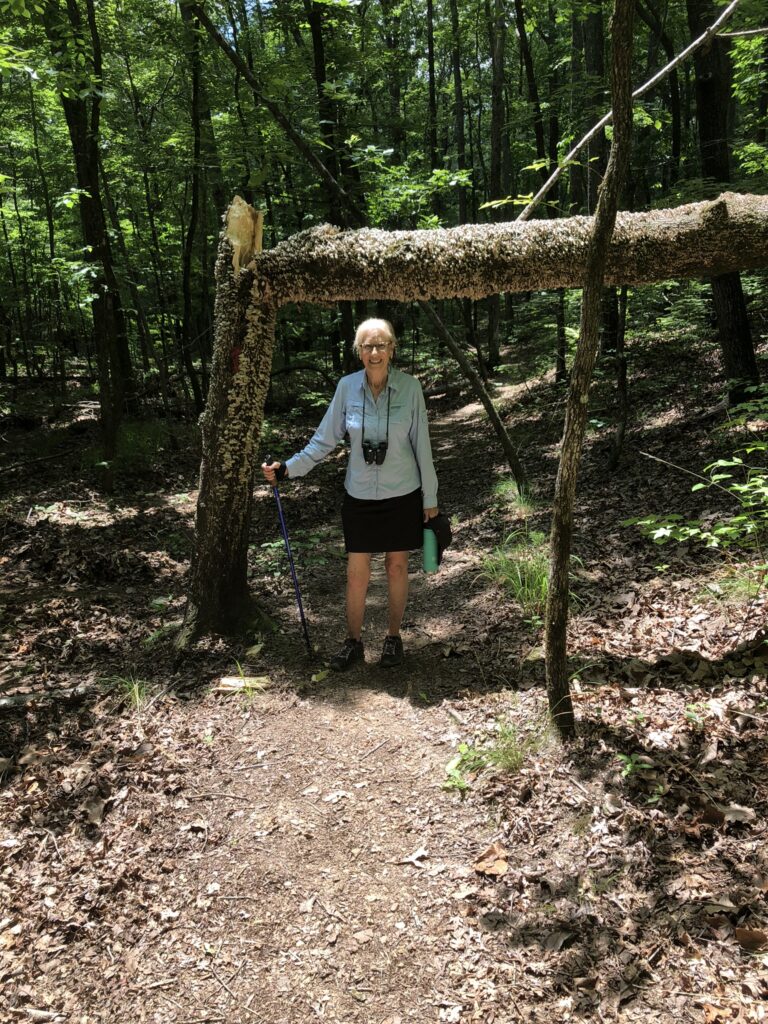 (At left: Wendy walking under the Log of Damocles. At right: using her new knee to cross a fallen log.)
And to top it all off, we had a 24-hour wake for Sabrina, with a wonderful steak dinner on Tuesday night, and an indulgent bacon and egg breakfast on Wednesday.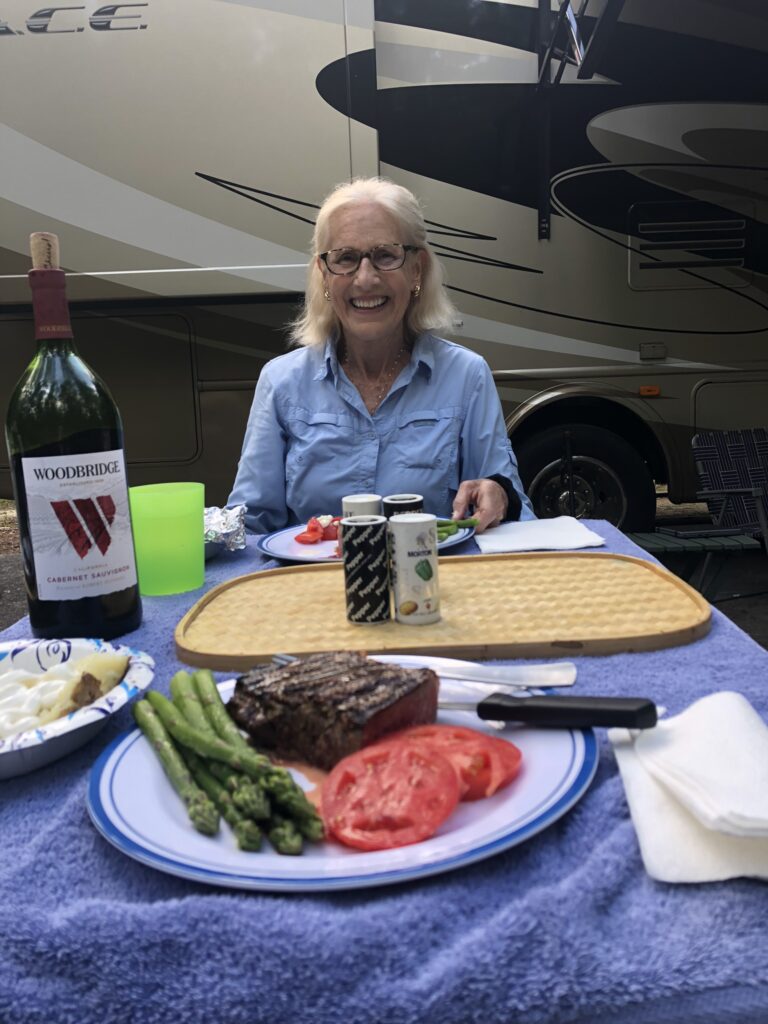 So, little Sabrina is gone but we're sure she and Sally are having a great time.