I've been to Great Smoky Mountains National Park probably a half dozen times, and it's always been one of my favorite places. True, it's not the dramatic beauty of the national parks out west, but in its own way, and at the right times, it holds its own kind of appeal. For example, GSMNP has more waterfalls per square mile than any place on earth. Why? Waterfalls require two things: water and a place to fall. That's why they're called "water-falls." GSMNP gets an incredible 85 inches of rainfall per year, and provides nearly 6000 feet of elevation change across its width. The combination of the two means lots of water falling all over the place. So, even in nondescript no-name locations, glancing around provides truly beautiful instances of waterfalls.
And then, of course, there are the fall colors when billions of hardwoods erupt into a display of color that defies description (and defies capturing in a way that conveys the true effect).
This trip, though, was, well, I don't want to say it was a disappointment, but GSMNP was not what I expected. In retrospect, I realized that I'd only been to the park in the fall, when bursts of autumn color lit up the hills, the air was crisp and cool, and the park pretty much deserted. Not this time. Not on any count. First, the park was jammed. Like Manhattan jammed. Or maybe Tokyo jammed. (I've never been to Tokyo, but in my mind the experience in the park was sort of like people being shoved into subway cars with giant plungers.) And it's not just my normal (i.e., abnormal) aversion to crowds. In 2020, the park had 12.1 million visitors, trailing only the Blue Ridge Parkway (14.1 million, and which is contiguous with GSMNP) and the Golden Gate Bridge (12.4 million). Furthermore, most of those visitors come during the summer months, and we were there at the very period (late July) that defines "summer months."
Second, the park is adjacent to Gatlinburg and just a few miles from Pigeon Forge. Which means that the park is, for many of its visitors, an extension of the Dollywood theme park, T-shirt shop, go-cart-racing, water-slide, Ripley's-Believe-It-Or-Not-"museum" experience. Really. For example, there are places in Gatlinburg that rent go-cart-like off-road open-air vehicles, stripped of normal vehicle accessories, like mufflers, and people drive these around the park roads. So, anywhere one goes within earshot of a road means one will be oppressed by a constant din of families out for a spin around the park in go-carts. Or here's another one. Many people bring with them a supply of brightly colored inner tubes so the little darlings can float down the park's rivers. "Many people" like thousands of them. The park becomes, in essence, a water theme park as much as a national park. One more. The aforementioned waterfalls, besides having trailheads that are jammed for a mile or more on either side, become the equivalent of diving-board / water-slide play areas, with the pools at the bottoms of the waterfalls filled with people swimming and diving and generally having a raucous good time.
None of this is necessarily bad. In fact, a lot of it (minus the unmuffled go-carts) is wonderful. There's something great about watching a bunch of kids playing in a river, jumping on inner tubes, hurling buckets water through the air to torment little girls, and all the other forms of good, wholesome fun. It's really wonderful to be at a picnic area watching kids climbing trees only to fall out and break their arms like God intended. It's just that there's something incongruous about the experience. It's just not a national-park-experience. It's something else. And, in the end, it's just not something we find worth traveling for.
Finally, part of the reason for the trip was for me to do a little photography, capturing an aspect of the park (the summer presentation) that I'd never seen before. So, I saw it. Meh. Maybe I didn't have the right attitude, but in the summer the park is basically green. Lots of green. Green everywhere. And my limited artistic skills got quickly exhausted by trying to be creative with green.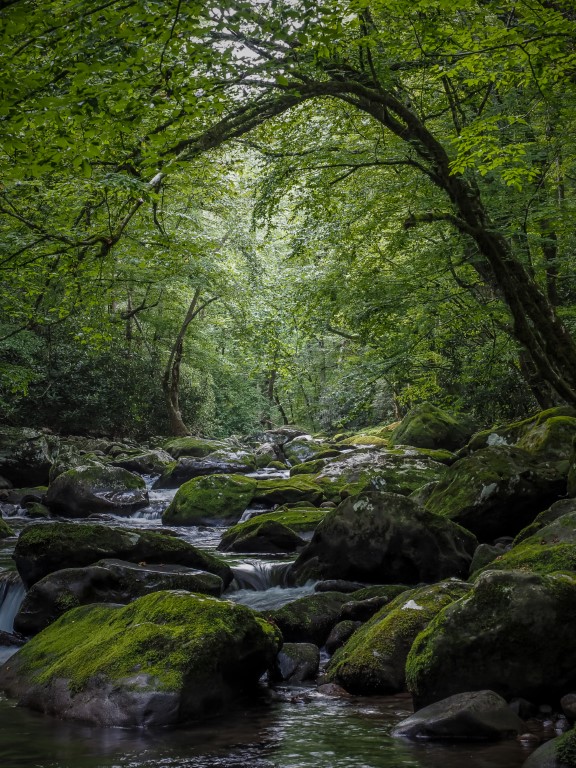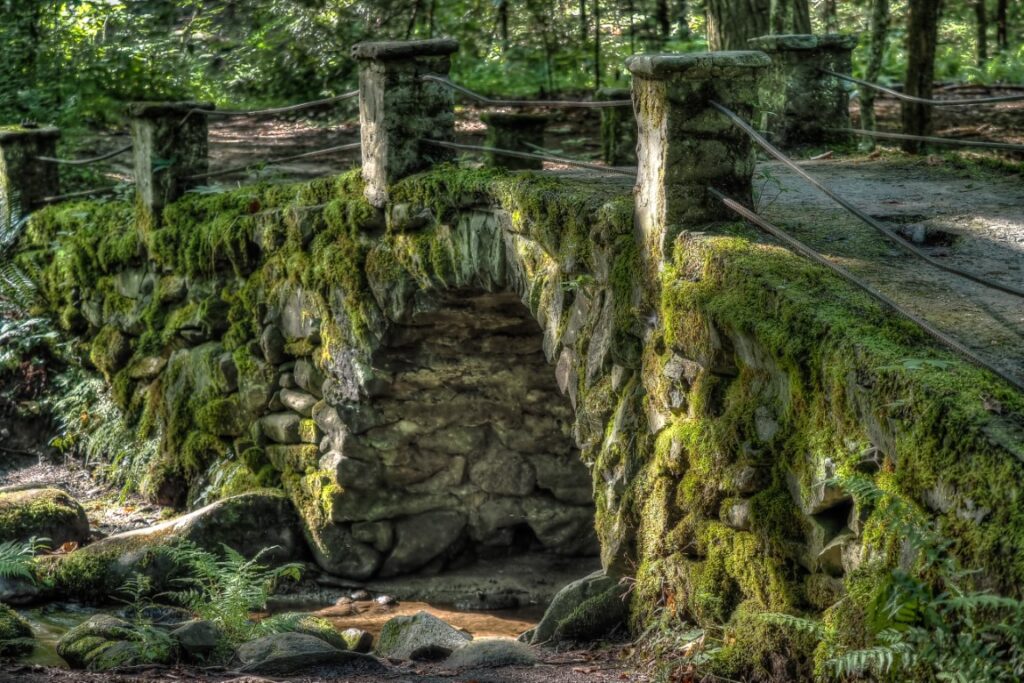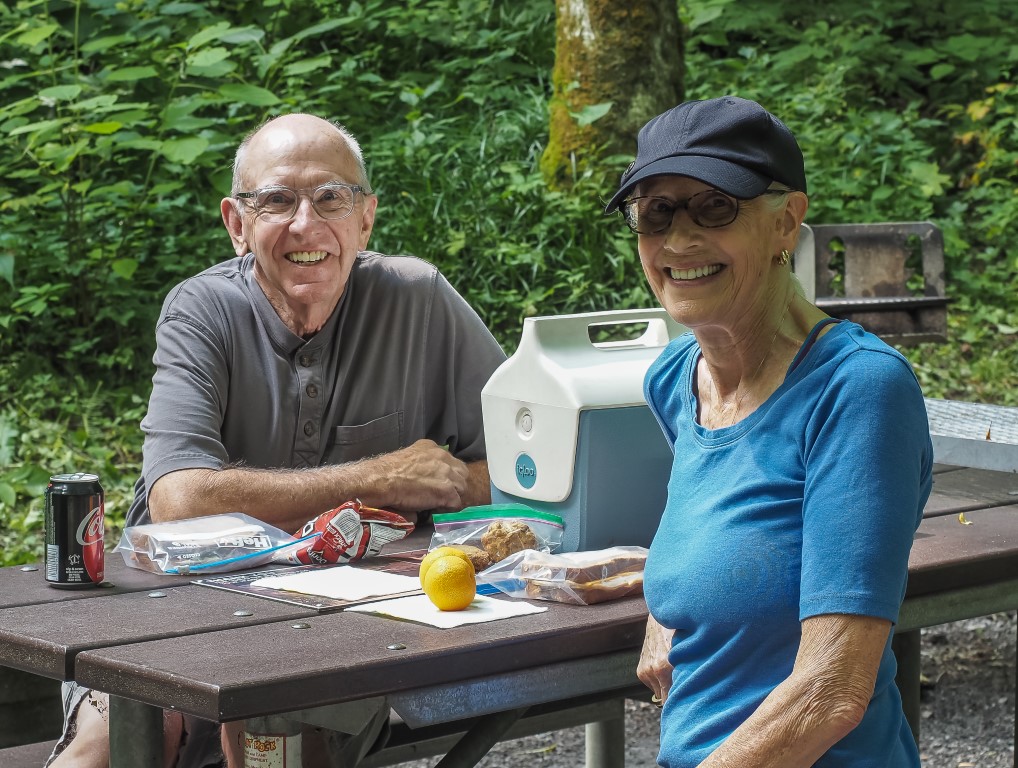 So, on all counts, this was probably it for summertime trips to Great Smoky Mountains National Park. I'll go back, to be sure, in the fall. And I do want to try an excursion in the spring when the hills are alive with the sound of, no, wrong sentence, are alive with gazillions of blooming azaleas and rhododendrons. So there will be further posts about the park, and the wonders that it holds. But not in summer.