This is the 13th year for me in doing these annual charity hunts, save just a couple years here and there where I missed the hunt for one reason or another. Son #1 was able to come again, for his fifth consecutive trip! I feel the start of generation-spanning tradition here! Son #2 is stationed at Fort Leavenworth, so he couldn't make it this year–I'd say maybe next year, but next year he'll likely be stationed somewhere out west, so this annual event probably isn't in the cards for then, either.
Last year's hunt began with the RV stuck in the mud; this year, the camping spots were high and dry, but with 1-1/2 inches of rain headed our way. Good grief–not again. Sure enough, as we were packing up to head out on Saturday, the ground was spongy and menacing–an RV trap waiting to happen. So, how to drive out of a camping spot where the motorhome would sink in the mud as soon as it rolled off the leveling blocks? We went to the nearby hardware store and spent 30 minutes wandering the aisles, hoping for inspiration. At last, it came! Carpet runner! The kind with the finger-punching spikes on the bottom. A piece 24-inches wide and 10-feet long (for a mere $27) would give us grip for the rear tires and could move us forward in five-foot increments. The process was complicated, and not worthy of recounting here, but suffice it to say that, in ground so mushy that a pickup truck needed four-wheel drive to extract itself, we were able to roll out the motorhome, courtesy of our invented system, with no trouble whatsoever.
And the hunting? Actually somewhat slow. The weather was unusually warm, and with a rain event of Biblical proportions, so perhaps that's not to be unexpected. And Friday was so foggy that a nearby tree, ranged at 138 yards, would frequently disappear from view. Beautiful in a way, but with an eerie silence.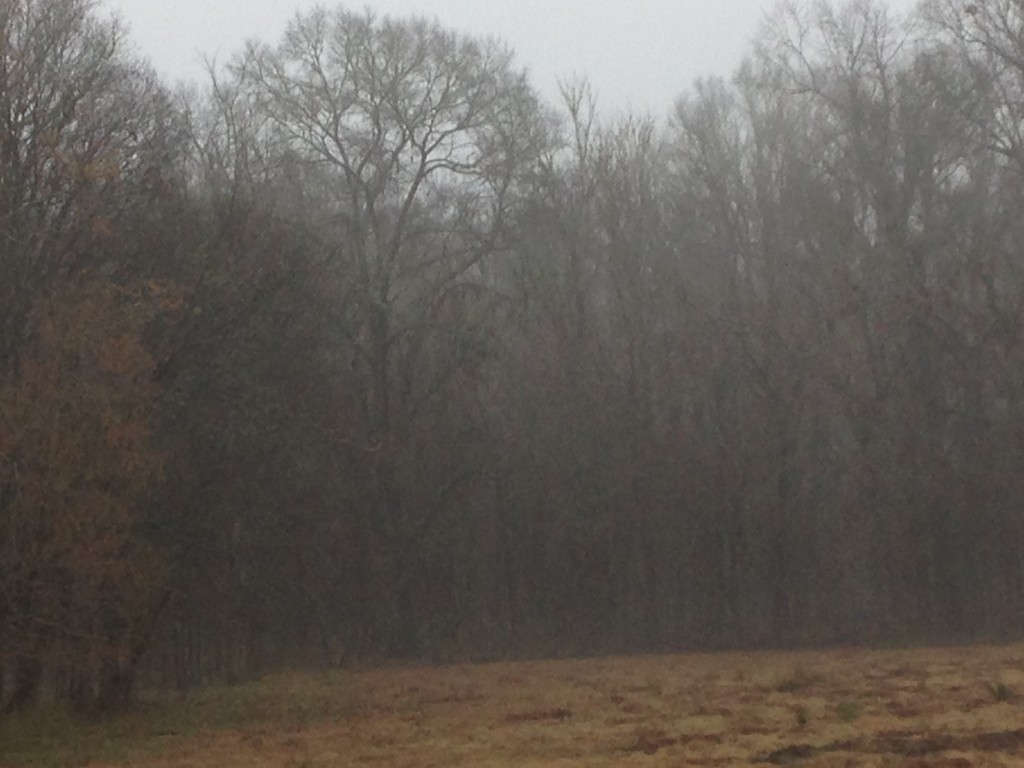 And why is it that one always sees turkey in deer season and deer in turkey season, but never the right species when it's eligible? I mean, how do they know?
We did return with four deer–enough to keep us supplied with venison for a while.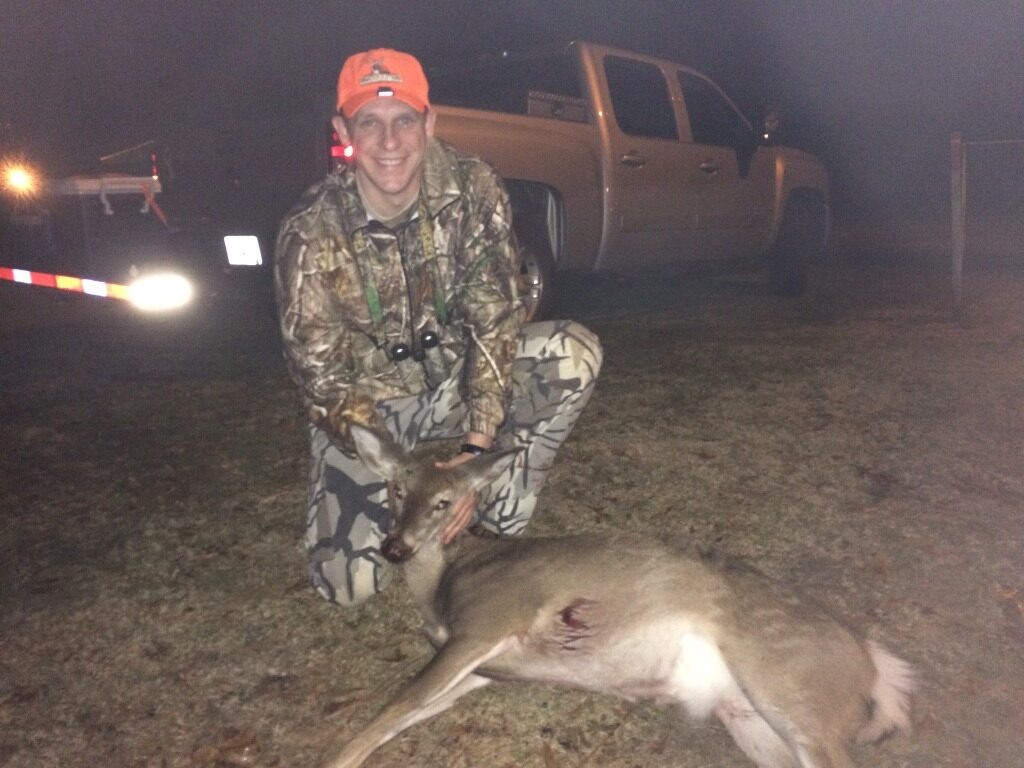 But there was a luckless ending: Right at last light, on the last day of the hunt, Cliff shot what we expect was a truly MONSTER buck! It bolted into the woods and although we could pick up its trail in the immediate vicinity, it was impossible to follow at night. Returning the next day, the trail disappeared into what must be hundreds of acres of swampy wetland–no way to follow the trail. We even tried a grid search in a 400m-by-200m (20 acre) area. No deer and no trail. Ugh. We've signed up for next year, and maybe the weather and the luck will be better then.