At long last, the Washington emigrees made it to New Orleans and we met up with them (rather inauspiciously in a WalMart parking lot) and headed to the campground at the New Orleans Naval Air Station for a couple days. We spent the first afternoon tending to an electrical matter so that they could have a working air conditioner (an important feature of "camping" in southern Louisiana), and then had to make plans for the following day.
The original plan was to take to the boys to the World War II Museum, but based on our impressions, and after a discussion with Robert and Laura, we decided the boys would profit more from the experience if they were a few years older. So, what else to do? Tour New Orleans cemeteries? No. Sample some cajun fare? No. Visit some jazz clubs? No. The "other kind" of clubs? Probably not for a few years. Swamp excursion? Nope. Maybe a "Confederacy of Dunces" tour? (There actually is a statue of Ignatius J. Reilly somewhere in New Orleans.) Don't think a two-year-old would appreciate the literary significance of that tour.
Finally, Robert and Laura hit on the perfect solution: a tour on the riverboat Natchez, along with a buffet lunch aboard. Perfect for little boys and, actually, pretty interesting for the grownups as well. The most grownup-engaging part of which is that we actually got to tour the engine room. Except that the boiler is power by diesel fuel instead of coal, these are the real thing: huge steam-driven push-pull pistons driving the two arms of the paddle wheel, with no supplemental drive (i.e., no "cheating" with propellers).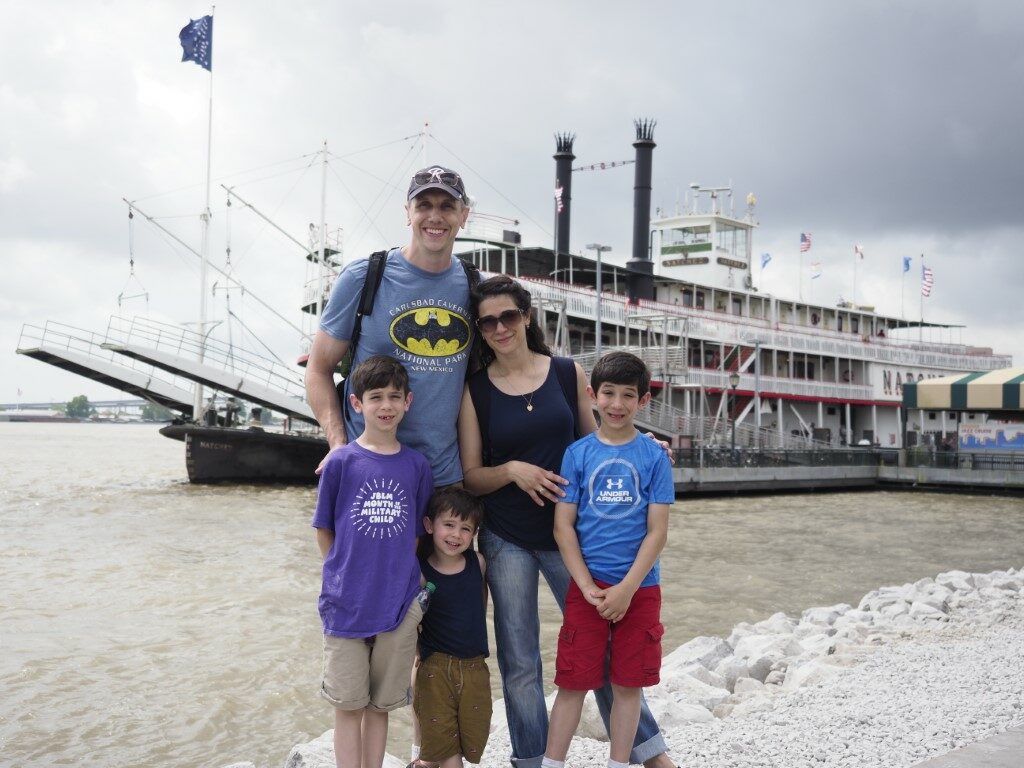 Then back to the campground for a quick trip to the PX for haircuts (technically the NEX), then back to several hours of the boys doing drag races and 100-yard dashes on the campground road.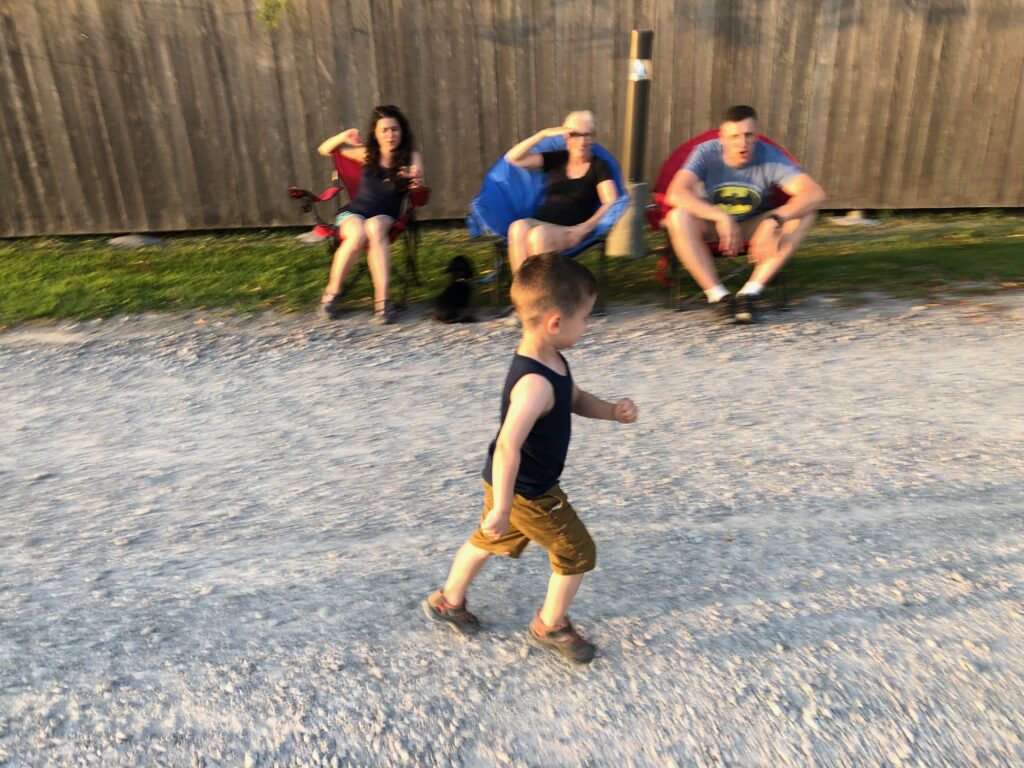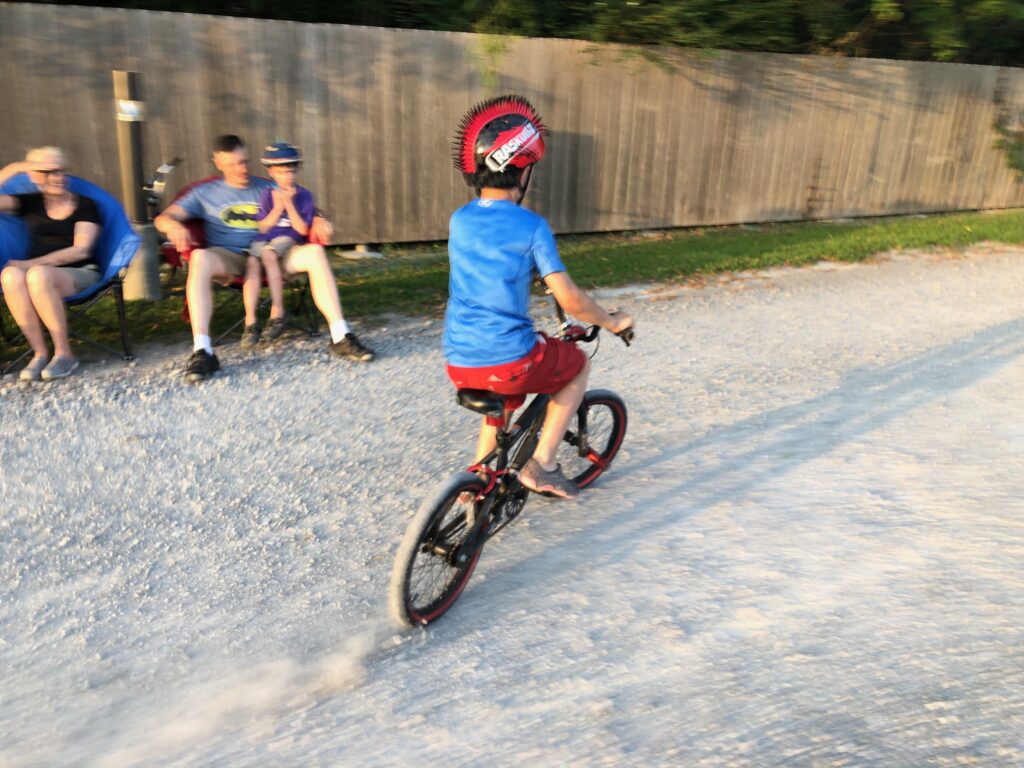 So now it's off to Pensacola.