The caption is right on all counts, starting with the fact that I'm writing this while sitting in the RV in the Peculiar Park Place RV Park, located in Peculiar, Missouri. Seriously. There are a variety of explanations as to how this town came to earn its moniker, but the leading candidate is that the guy who surveyed the town wanted a unique name and kept submitting various unusual names to the state, all of which were rejected, until in exasperation he said, "I don't care what name you give me, as long as it's peculiar." He asked for it…
The reason we're here in Peculiar, though, is that we finally got into the RV for an actual trip. It took us FIVE tries. First was a trip to North Carolina with all four families. That didn't work because Robert got eliminated by the flying fickle finger of fate (AKA DoD), which imposed a 250-mile travel limitation. Version 2 was three families in the same location, which got nixed when we decided, correctly, that two families in one RV during an epidemic was a tad too risky. Version 3 was a two-family trip to some random state park in Virginia, which got cancelled because, well, who wants to go to some random state park in Virginia? Version 4 was the same two-person group, but headed to Grand Teton National Park. That got cancelled because Cliff realized that the prospect of flying cross-country with three children, connecting in O'Hare, dodging infected people, dousing the upholstery with antiseptic sprays, while everyone was wearing masks, including a four-year-old, was nuts.
So, here we are with version 5: Wendy and I travel cross-country over 4-1/2 days and we do Grand Teton National Park on our own.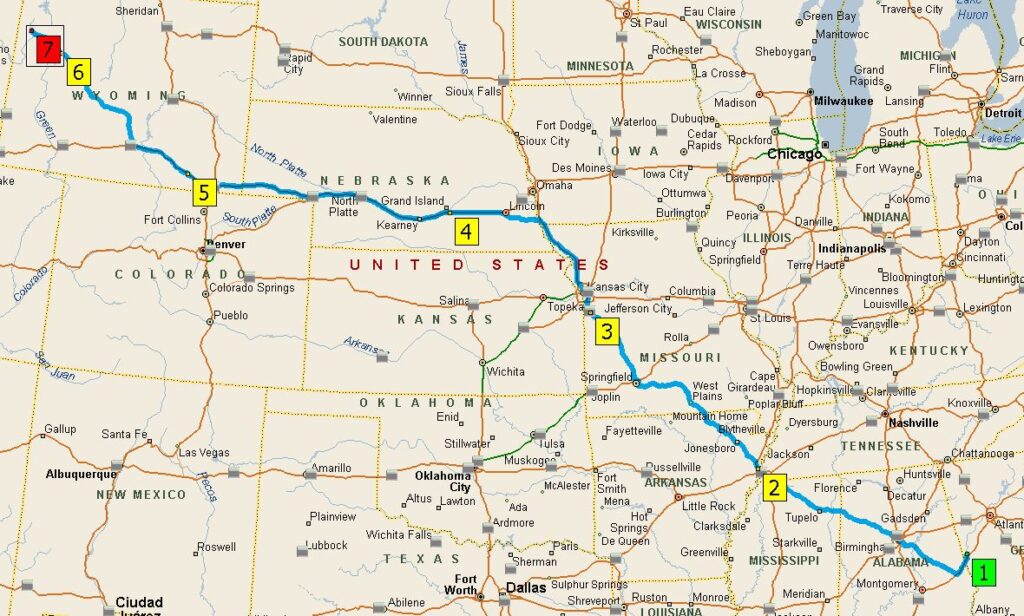 RV travel during a pandemic presents a unique combination of considerations. On the upside, RV travel means no hotels, no restaurants, and no public bathrooms; we can, in essence, self-isolate while we travel around and see the country. That explains why most RV dealers have found their inventory depleted and the RV rental companies are booked for months in advance. The downside of RV travel during a pandemic is that it occurs, well, during a pandemic. That, in turn, means that places and activities where people naturally congregate are closed, such as the Grand Teton's ranger stations, visitor centers, ranger talks, and ranger-led hikes. That's a significant issue for us — we enjoy all of those activities. We always start out a visit to a national park by reviewing all the information and displays at the visitor center, no matter how many times we've been there, and we pretty much go to the ranger talks every night. Still, it's Grand Teton National Park, the singularly most beautiful place on earth, and we look forward to a great time, add-ons or not.
So, further updates will follow in a few days.