We've always been happy campers. Really. On our way back to Connecticut to get married back in 1972, we camped in state and national parks, sleeping on the ground in a rubber-coated canvas tent that drenched us in condensation every morning. After we arrived, Wendy's dad asked us whether, as a wedding gift, we'd prefer a new car or backpacking equipment. Believe it or not, we chose the latter, which allowed us to spend our honeymoon backpacking for two weeks in the White Mountains of New Hampshire.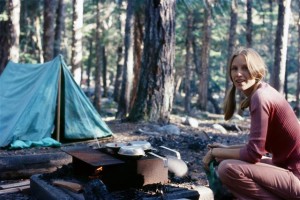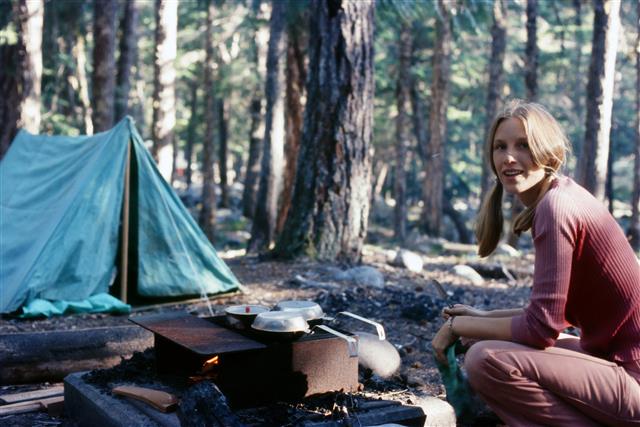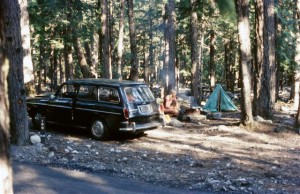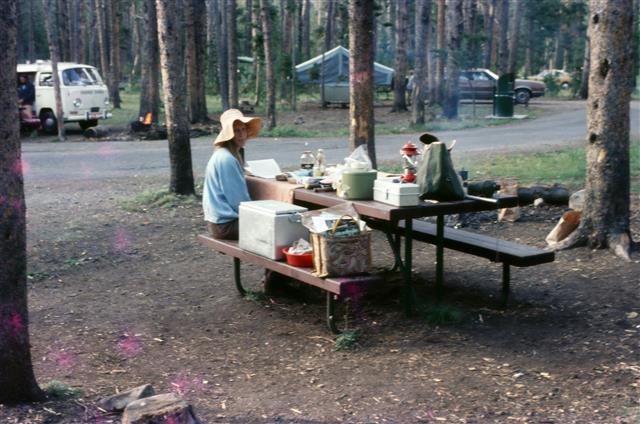 Camping in 1972: Jedediah Smith State Park, Mount Rainier National Park, and Yellowstone National Park.
When we had kids, we kept right on camping. Even tiny infants just sort of got dragged along.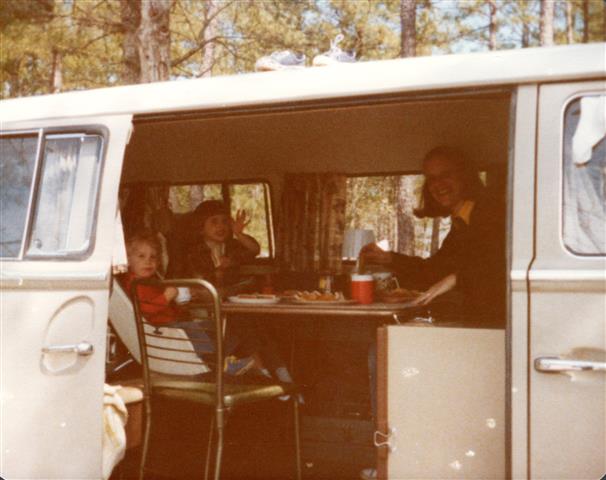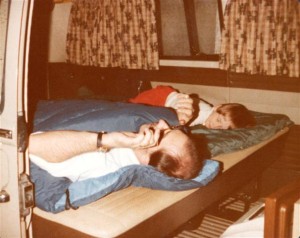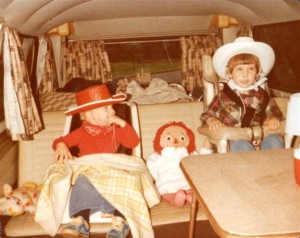 Our first "camper" (1980): a homemade VW bus conversion, using a folding card table for a dinette and a cooler stood on its end as a fridge. Cliff (age 2) and Jennifer (age 3), already immersed in the camping experience.
1981: Upgraded to a VW Vanagon camper.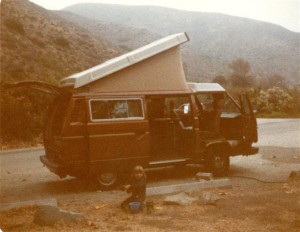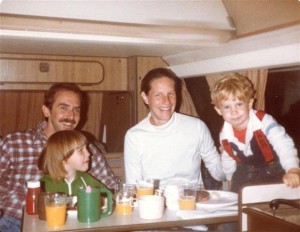 1982: Lake Casitas campground (California):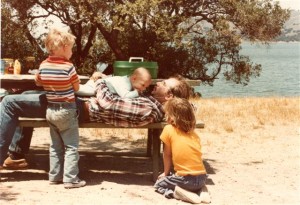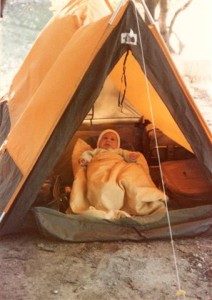 While we're fishing or sitting in the Vanagon, Robert (age 6 months) got stuck in a bouncey-seat in a tent, but "camping" nonetheless.
In 1987, we upgraded to a pop-up camper and began one of our best family traditions: annual trips every Thanksgiving to Walt Disney World, where we stayed (naturally enough) at the Fort Wilderness campground.
1987: First trip to WDW Fort Wilderness campground (accessorized with Figment hats and stuffed animals).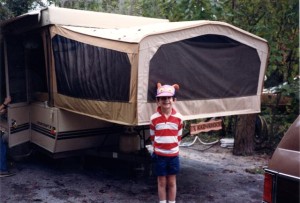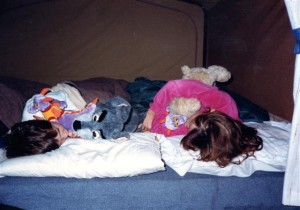 1990: Back to Ft. Wilderness once again.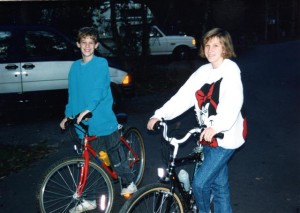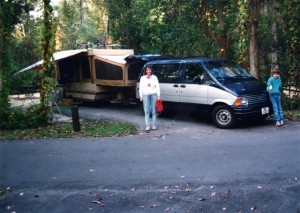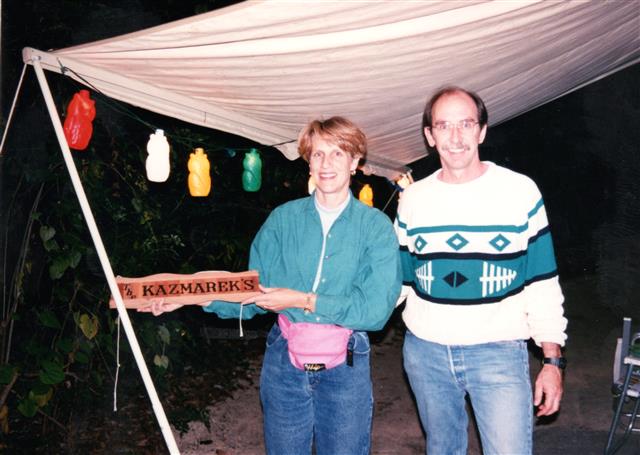 1988: The trip of a lifetime. Wendy and her dad took the kids on a six-week cross country trip, ending up in Yellowstone and Grand Tetons, where I met them.
At one point, after the kids had pretty much grown up, we upgraded again,this time to a nice travel trailer. We still would link up with our now-grown children, though, for camping. Here's a 2007 trip to Land Between the Lakes, when both sons, now married and in the Army, were stationed at Ft. Campbell.
(For a while, I kept a database of our trips. The listing for 2003 to 2008 is here.)
So, after following a path that took us from backpacking, to a family tent, to a Volkswagen Vanagon, to a Starcraft pop-up, and then to several trailers, we've finally landed in a Thor ACE 30.1 motorhome, named, aptly enough, Ace.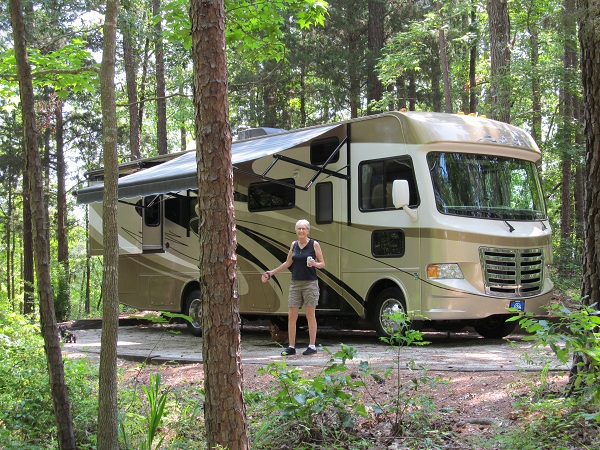 So, from here on, this blog is the story of our adventures in ACE. The plan is to spend several years (four? five? more?) traveling around this great country.